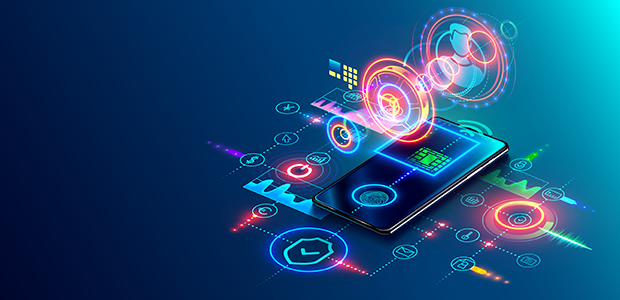 The UK as the Fintech hub
Over the last 10 years financial technology has become more than a subsection or merging of two industries, and has developed into a fully-fledged industry in itself.
The industry hit record highs in 2021 with $210bn worth of global investments and over 5,684 transactions, which include venture capital, private equity, and mergers and acquisitions. In the UK alone, fintech investments reached $37.3bn, up sevenfold from the $5.2bn in 2020, with over 603 deals being finalised.
The UK has widely accepted and encouraged fintech growth throughout the last few years, therefore it is evident why it remains the hub of the industry.
 

Embracing fintech at all levels
The UK has throughout the past few years shown how dedicated it is to improving and driving the fintech industry at all levels. The rich economy and financial ecosystem in the country has allowed cities across the UK to make their mark on the industry but London remains the key driver, with approximately two thirds of fintechs being based in the capital.
There are many factors that have helped the country get to this position. To start with, the UK is home to world class talent when it comes to financial technology. With the diversity of thought and backgrounds increasing over the years, innovation has increased giving rise to cutting-edge technology.
With over 350,000 software developers in London alone, the UK is rich in talent which has been the foundation for this growing industry. Fintech startups in the UK are continuously proving their worth and providing solutions vastly different from each other thanks to the diversity and expert talent pool present in the nation.
Government support and post-Brexit growth
The focus on fintech isn't just apparent on an industry level, but also from a more national view. The Chancellor of the Exchequer Rishi Sunak announced in 2020 a full review of UK fintech commissioned by HM Treasury. The Kalifa Review, which was fully produced in 2021, identified priority areas to support the UK's fintech sector, setting out recommendations and highlighting the opportunity to create highly skilled jobs across the UK, boost trade, and extend the UK's competitive edge over other leading fintech hubs.
The review suggested amendments to rules to make the UK more attractive for Initial Public Offerings and improvement to tech visas to attract global talent to boost the fintech workforce, as well as the creation of a regulatory fintech "scalebox" to provide additional support to growth-stage fintechs. These efforts have since allowed the UK fintech ecosystem to bloom to its current levels.
Meanwhile, Brexit has also heralded the beginning of a new financial era. The UK is seeking to exercise its independence, redefining its regulatory approach and aiming to champion flexibility and innovation within the financial sector. Within the payments industry already, statistics show that demand for alternative payment methods increased by 35% already in 2020. People are actively seeking innovation in the UK fintech scene and it is being provided.
Innovation within the industry
The UK's push for fintech has given rise to much-needed competition and therefore innovation within the industry. There is now a great variety within the fintech ecosystem with companies focusing on different areas of technology.
Banking technology has been an area with a high proportion of this innovation. The need for transparency and efficiency when it comes to banking transactions has given rise to new technologies such as Open Banking which, though its adoption has been steady with only 14% of UK consumers believing they completely understanding it in 2021, allows for improved control on personal finance, security and transparency with use of data.
We are also seeing constant improvements to cross-border payments, increasing efficiency and making the process less opaque. Within payments, there has already been a huge boom in digital wallets offerings which reflects its usage tripling within three years and an estimated 52% of eCommerce transactions likely to be made using this technology by 2023.
Finally, major banks are cautiously exploring the use of blockchain and distributed ledger technology (DLT) within banking by partnering with fintechs which offer these services to reduce transaction time.
There has also been a boom in other sectors within fintech, such as WealthTech, RegTech, InsureTech and importantly, lending technology such as Buy Now Pay Later (BNPL). In the UK, BNPL payments are expected to grow 50.5% this year compared to 2021. It's no surprise therefore, that an increasing amount of fintechs are developing their own solutions while looking to adhere to the inevitable incoming regulations in that space.
The UK fintech ecosystem is in the best and most promising shape it has ever been. With continuing support from the government, its expansive talent pool and increased investments, the UK is sure to continue to champion this ever changing industry.