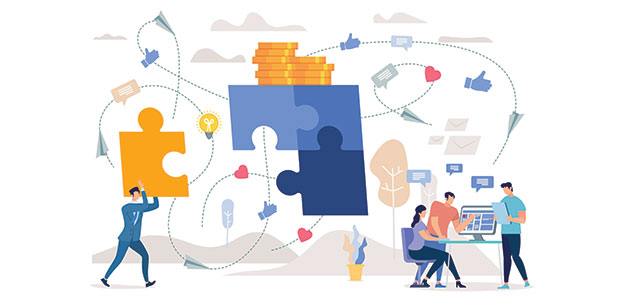 How to Make a Lasting Impression with Investors and New Networks
While the ability to connect and speak with others is important in just about any part of business, the power of networking is especially essential when it comes to meeting with venture capitalists and new networks when you are trying to get your product or idea off the ground. There is a lot of competition, and you never know when someone will have a similar idea, so you need to make a great impression with potential investors right off the bat so you can get your business moving.
Luckily, there are many tips and strategies that you can try during your next networking opportunity to make a great first and lasting impression, regardless of if you are meeting virtually or in person. Let's talk about how to exude confidence and make a splash during your upcoming meeting.
Importance Of Confidence
There tends to be a lot of debate when it comes to the idea of confidence in business. While some people see a confident person and think of them as being arrogant or egotistical, to others, confidence is simply a belief in one's self and their ability to work hard and make things happen. When it comes to making a good impression in your new networks, you surely do not want to come off as rude, but you do have to enter the room with a sense of confidence which will show potential investors that you have a great product that you are proud to showcase for them.
Some psychologists even say that business professionals should make it a point to practice confidence because if you don't have faith in yourself when you begin speaking to new people, then it will be hard to build that positive self-esteem later on. It is also possible to lose confidence if you ever falter or don't see immediate success, so you need to work on maintaining your self-assured nature if you feel the need to improve in that area.
One way that you can build confidence as soon as you enter the room is by making a great first impression. When it comes to meeting new investors, you can start things off right by having your talking points in order beforehand, including the background of yourself and your team and your motivation for starting your company. Then, when you start meeting with new contacts, smile, use positive body language, and make eye contact, so they understand that you are excited to meet them and talk business.
Make a Lasting Impression
While making a great entrance is of utmost importance, you also need to learn how to hold the investor's attention to make a lasting impression. They say that it only takes seven seconds for people to make a judgment about others, but you can also make a lasting impression during those first few moments of your meeting. Think about it. Even if you come in smiling during those first seven seconds, if you start stumbling your words or talking over others, then the investor may remember that over everything else.
Some essential parts of making a lasting impression include knowing when to speak and when to listen. Once you make your pitch and the investor starts to provide their feedback, actively listen and provide meaningful responses. Prepping your talking points ahead of time is also important so that you can get to your point quickly and not drone on because the investor will remember that as well. Of course, you will also need to mention how your idea will generate profits because that will certainly pique their interest.
Another way to ensure that you are remembered after the conclusion of the event is to pass out business cards. Yes, business cards are still relevant, because they give the investor a physical reminder of your meeting and the best way to contact you to get the deal underway. While it is a good idea to follow up after the fact with a digital card or by sending a QR code, those can easily get lost in the shuffle, so it is better to double your efforts.
Preparing for Video Meetings
As we venture into the year 2022 and beyond, it will become more common to have investor meetings and networking sessions online over the computer. But while the tech might be new, the necessity to leave a lasting impression is just as important in any medium.
For starters, just like it is essential to be punctual for physical meetups, you should also be ready to go ahead of time during virtual networking sessions. Since computers can be unpredictable, you must test your equipment before the meeting, including your camera, microphone, speakers, and all of your slides and visual aids. Once you verify that everything is working, you should log into the meeting a few minutes early, so you are there when the others arrive.
Before the meeting starts, you'll also want to prepare your office so that you can create a well-lit and professional meeting area. Natural light is the most flattering, so set your desk in front of a window. If you need supplemental light, then be sure to set that up as well. You'll need to consider your background as well. Your pitch should be all about you, so while you can add a touch of personality by having a favourite mug or family photo in the frame, avoid sitting in front of distracting books and posters.
Just like with in-person meetings, you should still dress professionally, aim to make eye contact, and prepare your remarks ahead of time so you can make a succinct presentation and leave time for questions at the end.
As you can see, while there are many tips to making a lasting impression with potential investors, you must put in the work to make these tactics shine. However, if you have faith in your product or business, then you will see the success you crave.