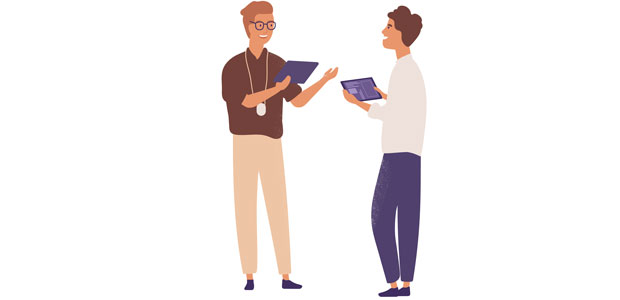 Networking opportunities boosted with eco-friendly business cards
BeCard, a digital and ecological alternative to paper business cards, has been launched. Using Smartphone technology, the BeCard app makes it much easier and less time consuming for eco-savvy, networkers to capture and prioritise the business details of their newly won contacts.
BeCard not only replaces paper business cards but it also sweeps away the job of inputting information into electronic contact databases (or worse still into paper diaries). When using BeCard the user simply 'swipes and swaps' a unique identifier code to convey their business details to their newly made contact.
The information captured by BeCard 'Users' can then be prioritised using the 'percentage of probability of business' feature. The data can also be readily imported and exported into all the commonly used PC and smartphone-based office platforms (especially Customer Relationship Management [CRM] systems such as Salesforce).
BeCard is targeting those business who are enthusiastically embracing green alternatives, particularly to the traditional CO2 polluting paper business cards, as the new app uses 100% renewable energy. It also actively contributes to reforestation thanks to a partnership with Reforest'Action - a social enterprise that has already planted more than 5 million trees worldwide since its launch in 2010.
BeCard, Founder, Bogdan Popescu - a veteran business development manager and networker, with a personal drive towards a more sustainable world - has launched BeCard to overcome years of frustration in dealing with paper business cards and then capturing their data on his PC and smartphone based office systems.
Popescu said: "Manually processing environmentally unsound paper business cards before prioritising them is still a frustration for business people. Sure, scanning and OCR are innovations which have helped - but they have not gone far enough. Therefore, I sought a solution which would be more efficient, 'carbon-neutral', and made a positive contribution to the environment. I therefore, came up with BeCard - a green solution which, through Reforest'Action, also makes a positive contribution to the environment." 
BeCard's aim is to stimulate new business relationships using data which is generated in an ecologically friendly way by using 'green coding' techniques and 'green data'. (Green coding attempts to reduce the energy demands on physical servers and systems by reducing consumption demanded by algorithms). BeCard's 'Green data' centre uses 'green' electrical power consisting of 60% hydro power and 40% renewable energy.
Popescu added: "Whether you provide your business contact details on paper or digitally you are putting carbon in the atmosphere. We have long known that paper production is energy intensive and we now understand the environmental impact costs of using the web. Therefore, we have developed a highly efficient business app which largely avoids the shortcomings of these two damaging processes."
The top features of the app include:
1) Exchanging your BeCard with other users
You can instantly swap your personalised BeCard with another BeCard user by sharing your BeCode - a number which is unique to you and allows the exchange to take place. You can change your BeCode at any time while continuing to pass on your contact details to others.
2) Sharing your contact information with anyone
BeCard's sharing facility works across all platforms, which means that you can share your contact information with non-BeCard uses via SMS, WhatsApp, Outlook, Airdrop, Android Beam, and many other popular services.
3) Managing your contacts
With BeCard, you can group your contacts, add personal notes, geolocate them (so you can easily see where they are on a global map), qualify and then prioritise them
You can also export all your contacts as an Excel file which can be used in conjunction with popular CRM software packages such as Salesforce.
4) Prospect management
The BeCard app offers the function of qualifying your prospects and predicting a 'Business Probability' allowing users to prioritise future contacts, so increasing the likelihood of doing business by not wasting time on less commercially interesting contacts.