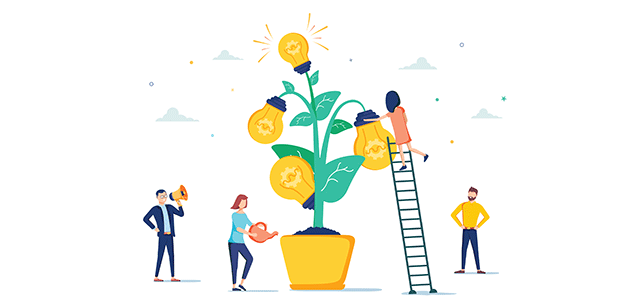 Why now more than ever businesses should champion inclusive growth
COVID-19 introduced new changes and accelerated already existing ones in the ways we work and interact with one another within our organisations. As we adjust to the new ways of working and work at breakneck speed to return back to normality, Roxana Mohammadian-Molina, Chief Strategy Officer at FinTech company Blend Network, argues that it is more important than ever for businesses and their leaders to champion inclusive growth.   
For many businesses, from small startups to large multinationals, the pandemic meant introducing important changes to try and maintain business as usual as much as possible while coping with the impacts of COVID-19 on businesses. Corporate bosses who before the pandemic focused on growth and hitting annual targets, suddenly had to start focusing on stopping the carnage and leading their organisations out of life support and into recovery.
Captains of industry who in early 2020 planned for takeover deals, suddenly were struggling to keep their own organisations afloat. Leaders across the world became utterly focused on the challenges facing their organisations.
Yet as we embark in the journey towards recovery, we have worryingly started to hear, albeit privately, high level executives whisperingly question whether we should still be prioritising diversity and inclusion during the volatile and highly fragile journey out of the pandemic. As I heard someone in the corporate social responsibility (CSR) department of a bank recently say, 'we just can't talk to them [the leadership] about diversity right now. It doesn't seem appropriate with all that's going on'.
Unquestionably, the recent pandemic has been the most severe disruption most of us will have faced in our lifetime. The world is a different place, and even some fantastic leaders who lead their organisations exceptionally well during the pandemic are facing unprecedented challenges leading through the recovery.
From the different ways they engage and communicate with their diverse workforce, to holding on to diverse talent through a major disruption. From working at breakneck speed to return back to normality, to ensuring employees remain well-informed, confident and looked after as we return to the office. Leading through turbulent times requires an entirely different set of skills that many leaders sadly lack, because they were never in situations where they needed to acquire such skill sets.
But as the world embarks in the journey towards recovery and we face the post-C world, it is more important than ever before for businesses to champion inclusive growth. Indeed, diversity and inclusion must be at the heart of our recovery plans in what Gary Hamel calls 'humanocracy' and described as creating organisations that are resilient and daring, organisations that are as amazing as the people inside them.
The brave new post-pandemic world will require businesses to adapt and operational models to change in order to face the new realities. The presence of inclusive growth is crucial to challenge organisations to look at problems differently and consider a wider range of issues and impacts that they might otherwise miss to consider.
For example, employees with school-age children or other family members to care for, will require very different levels of support from employees without such obligations. How will leaders ensure that employees with specific needs receive an adequate level of support knowing that the failure to provide it risks alienating them from the organisation?
As another example, with many people likely to continue working from the safety of their homes for the foreseeable future, how will leaders ensure employees retain their sense of organisational belonging, comradery and shared goals?
It is easy to feel part of the company and its mission when one is sitting in an office surrounded by the optimism and dynamism of their colleagues. It is a very different thing to feel the same level of engagement when sitting at home and having a much-reduced level of communication with colleagues.
As we adjust to the new ways of working, interacting, collaborating and sharing information, a focus on inclusive growth will be crucial. How can leaders best navigate this transformation?