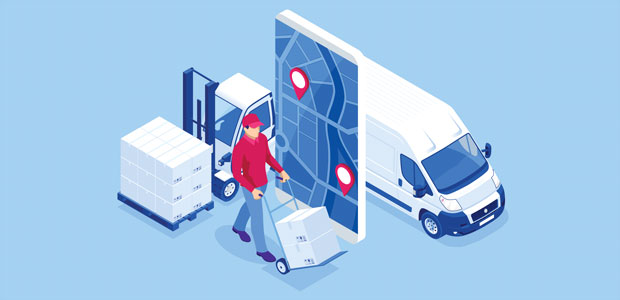 What to Do When You Don't Get Your Deliveries
One of the worst parts of ordering something online is that you end up waiting hours at home not to get your delivery. This guide will help you know what to do when it happens.
Have you ever had a parcel not received and not heard from the courier? We've all been there. Whether you're waiting for that extravagant pair of shoes, a new washing machine or a container of your products arriving at the port, we all want our deliveries to show up. But what do you do if they don't? How can you get your delivery back on track, and how should you deal with the aftermath?
Have you ever come home from a long day at work to discover that your package wasn't left with the doorman, at your door or security desk as promised? I've been in this situation many times, and the worst part is not knowing what to do, but you have options! And in today's blog post, we'll break down the steps to ensure you can fix this issue.
What to do when your deliveries don't arrive?
When your deliveries don't make it on time, you can do a few things to resolve the situation. Here's what to do when your delivery gets lost or stolen and how you can get compensation.
When you purchase something to be delivered, the vendor should ensure the delivery to you. If the vendor used a courier, they need to chase it to discover what took place in your order because as is their obligation, not yours.
Your responsibility is to give the correct address, so confirm the shipping address you provided and contact them regarding your order whereabouts.
If the company claims they've delivered your order or don't know where it is, you are entitled to redelivery or a refund in some cases.
Here are a few case examples that can help you:
You need to pay fees to receive your parcel:
If you bought something from a business outside the UK, you might need to pay VAT, customs duty or delivery fees. You won't get your item until you've paid the fees. The company delivering your item will send you a bill telling you what you need to pay.
Your item was delivered to a neighbour and is missing:
If Royal Mail left something with a neighbour or in a particular place because you told them to, it's not the seller or Royal Mail's responsibility if it gets lost. But if Royal Mail left something with a neighbour or in a specific place and you didn't tell them to, it's the seller's responsibility if it gets lost. You should contact the seller to ask for redelivery or a refund.
If a courier company made the delivery, check terms and conditions or account details - they might include other places for delivery, like your porch or a neighbour's house. If you agree to them, it's not the seller's responsibility if your order has gone missing.
You can find more about undelivered items and what to do on the Citizens Advice page, the Royal Mail website or GOV.UK.
This article is for customers and is essential for anyone who has ordered something online. Internet shopping is a vast online phenomenon in today's world, and many e-commerce websites have become so famous that we have almost forgotten about physical shopping malls and numerous physical stores that serve their local communities. Many online websites guarantee low prices, have fast delivery services, reward programs, and more. Using these sites can be convenient, especially when you need something urgently or don't have time for a mall or a regular store trip.
However, there will be occasions when delivery services do not meet customer expectations, and product delivery won't arrive or are late.