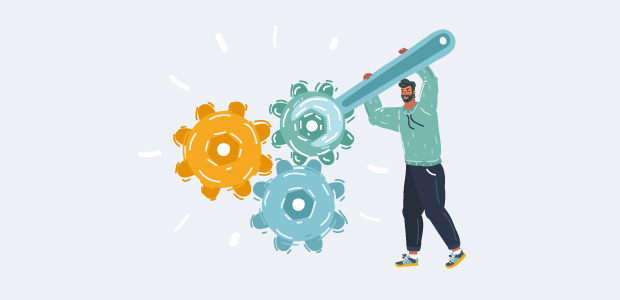 Week 3: Law and Good Order
This week I met with Deputy Chief Constable Jo Shiner at Sussex Police to talk about all the many ways that businesses of any size can work together with the police for the benefit of the company and the community as a whole.
Not only is prevention better than cure but they are very able to advise on what type of crime is most likely to affect what type of business and to give practical advice on setting up systems, processes, and procedures that can reduce the risks. Whilst the sheer scale of any crime might be larger the bigger the company, the actual impact can be much greater on smaller companies, and making sure that all is in good order is also easier in an early stage business. It is not only the obvious crimes against the business but also hate crimes, domestic abuse affecting staff and all the other issues that an employer might need to face. Look out for more on all this in a more detailed article coming soon.
During a full day meeting with a small group of companies that I have known for a long time we covered many of the topics already touched upon here in previous weeks. They are establishing diverse companies in various countries and so building and scaling the operation is much more complex than for many. Registering and defending trademarks was on the rather long agenda, as were various regulatory and Know Your Customer (KYC) and Anti Money Laundering (AML) issues. Again, these are vital areas and all the processes and procedures need to be set up and run in good order, to ensure that any problems can be avoided both now and in the future.
Following on with the thread of KYC and AML saw me going through the ever more cumbersome process of opening a bank account although, to be honest, I have had many worse experiences than this actual one. Whilst I would be the first to defend the need for any institution to take great care of who they deal with and where any payments come from, I do find it curious that traditional banks have a very painful on boarding process whilst the challenger banks and other Fintechs seem to be able to satisfy the same regulatory requirements in a matter of minutes by using artificial intelligence in the process. Let us hope that this critical area can continue to be improved but at the same time making it easier for companies to go about their business.
The week wound up in a very fitting way with a meeting at a gin distillery. Brighton Gin (www.brightongin.com) is handmade, hand bottled, award winning, craft gin. As the company has started to export more, and in order to meet the ever growing challenges that the Brexit uncertainties have brought to supply chains and foreign exchange exposure, it has become ever more important to ensure that their systems and procedures are not only in good order but continue to adapt to changing circumstances, both within the company and within its ever growing market place. The founder has been reviewing all the procedures in order to make sure that it is not only the gin that is world class but also all that is necessary continue to prosper and grow.
So, the moral of this week very much seems to be that by adopting good order in all systems, processes, and procedures not only ensures that all aspects of the law are adhered to, but also that the company operates more efficiently and profitably, as well as reducing risks of every kind. When all these aspects are combined it makes running and scaling a business that much easier.