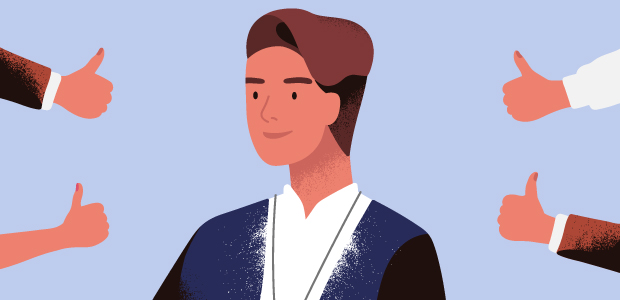 Through The Looking Glass
So, you've had a great business idea, you have thought it through, built a business plan and a strategy and you believe in it so much that you now want to turn your idea into a reality.
In most cases the next step requires the search for a Co-founder or business partner and following that it requires funding; but how do you convince other entrepreneurs and investors to believe in your ideas as much as you?
Well, one thing that business owners tend to forget is that most people do not simply part with their cash or time for a business idea and a catchy pitch deck, but also for the people involved in the business. The people that you choose to be a part of your organisation will dictate its success. It is, therefore, fundamental that when building your startup, you must hire the right team for your organisation. This seems simple enough but the number of great ideas that don't make any traction or receive any funding is huge.
I work with a lot of startups and one of the first things I tend to do is assist them with their hiring strategies and processes from an early stage in their development because it's become increasingly important to hire the right people and at the right time. As Zig Ziglar said, "You don't build a business. You build people and then people build the business."
A common mistake I see is the hiring of people who business owners think they can manage rather than hiring the best people for the job (and the business) and then learning to manage them. This normally comes down to the competitive nature of humans. We tend not to instantly want to hire people who are more skilled than us and this can be hugely detrimental to the success of an organisation.
As a business owner you, therefore, need to ensure that competitiveness is projected into your business as a whole entity and not as an individual. Essentially you must see your employees and partners as your team and should hire to fill your gaps in skill and knowledge. It sounds so obvious when you read it however, our insecurities and individual fears tend to creep subconsciously into our actions, and it can have an impact on business growth and sustainability.
Other problems that I see include the hiring of people too early in a business' development, thereby wasting resource and also disengaging staff that would be useful at a later stage. People also tend to hire the cheapest staff possible which can be a bit of a false economy; sometimes you will luck out with a particular talented grad for example however, generally you pay for what you get. Which leads to the question, would you want to work with a company that had sub-standard staff?
How do we overcome these shortcomings and make sure that attract the best Co-founder or business partner and hire the best talent thereby attracting investment?
I would say that the most important thing that an entrepreneur needs is self-awareness. One must be ruthlessly honest with oneself around their skills, strengths, weaknesses and black spots. This will enable you to reduce the fears around hiring talent. I know too well how difficult this can be as I work with many clients helping them realise that they just can't do it all, and most importantly that they don't need to!
Self-awareness can definitely be achieved on one's own through honest reflection; it can be carried out by asking for feedback from colleagues, friends and clients; through a leadership SWAT analysis of previous work; and an alternative is to hire a Coach to help open your eyes to yourself through Socratic style questioning.
Once you have reached this point of clarity then you can start to strategise around the skill-sets that you need to bring on board. Not just employees but also for your Co-founder or partner(s). After all, why would it be useful to work with people who never question your judgements or ideas?!
Being honest with yourself about who you are and what will benefit your business most is a challenging but hugely beneficial start to reaching business potential – start practising today!
In the next column I will discuss my advice and tips for the hiring process for your startup.