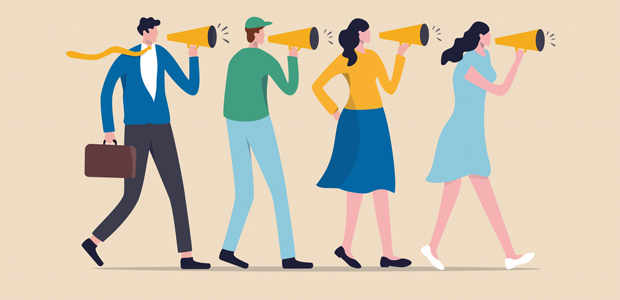 Telling Your Story
Starting and scaling a business requires founders to undertake many different roles; many of which they will do themselves initially but other tasks they will inevitably require some assistance with. But whatever the business, any founder looking to scale must ensure that they tell a good story, and they tell it well.  But what does this actually mean?
The starting point is to produce a great pitch deck. This succinctly summarises your business, the size of the market, what you are wanting to achieve and how you are going to achieve it. More specifically, in 15 to 20 slides it will typically detail the problem, the solution, why your business is the best solution, your assumptions and financial forecast for the next five years, how much you want to raise at what valuation, what the money raised will be spent on, the management team and advisory board, and contact details.
The deck should be a summary and acts as an introduction and its sole purpose is to encourage the reader to want to know more information about you and your business. It is a quick and easy to read executive summary but it needs to be a 'page turner'. Think of it as a trailer to a forthcoming blockbuster movie and you won't go far wrong.
Use pictures, graphs, charts, and make it visually appealing and, whatever you do, do not make it too wordy. Potential investors will often skim read decks due to the sheer volume that they see, so use headings and titles and present it in an attractive way so that the essence can be gained on a quick skim read but it encourages the reader to take more time and read a little more detail.
If you are presenting this live, or even virtually, then make sure that you and your pitch stand out. Make sure that your personality shines through and remember that at this stage investors are backing the founder and management team more than anything else. Maintain eye contact and keep any presentation succinct, just as the deck itself is. Expect questions and practice the answers to make sure that you know all the details of your business.
But telling your story is not just about the pitch deck of course; that is just one part of it. Telling your story actually starts with the image and branding of your business. These should reflect what you are trying to tell your clients about your ethos and approach, your positioning in the market and aspirations, and so much more. Both should appeal to your target audience and should be consistent throughout your messaging.
You company website is the place where most people will be able to view your story. It is where the image and branding come together and where existing and potential clients can learn more about your business and what you sell. As such, it must be well designed, quick to load, easy to navigate, enticing, and regularly updated. There will also be a 'call to action' that will typically be a way to buy your product or service.
But amongst the pitch decks and business plans remember that knowing your customer and communicating directly with them is fundamental to telling your story, and remember that post pandemic there has been more of a shift for customers wanting to feel valued and cared about rather than just being a number. Any marketing should also reflect this.
Just as your story is built up of many parts then so too is the telling of that story. But if your messaging is clear, concise, enthusiastic, and actually listens to any feedback you obtain along the way, then more will listen to your story and take action on what it is that you are saying.
This series of articles follows themes explored in more detail in my new book, Start-up to Scale-up : what funders expect at each stage Go to the link to pre-order your copy and use the discount code 10off-start-to-scale to get a 10% discount. The book is being launched at the Business Show being held at ExCel in London on 24/25 November and it can also be bought there. Come and visit BOOM & Partners on stand B1022.