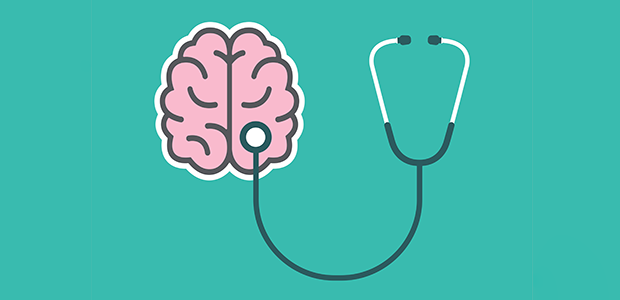 Technology's role in mental health treatment
COVID-19 has highlighted the mental health crisis that the UK has been living through. Alarmingly, over 4,300 people die as a result of suicide every year in England and Wales alone.
More positively, has been predicted that 2022 will bring with it innovation in the mental wellness/health sector. Technology could therefore help the UK to mentally thrive as a result of innovation in online platforms, mindfulness apps and smart health products.
Key advantages to patients of using technology to treat mental health conditions include convenience, anonymity, lower cost (than paying for private therapy), consistency, and more constant support.
Online counselling/therapy platforms
Such platforms provide remote care to mental health patients from the comfort of their home, workplace, or school.
Dr Julian, an app providing mental health and wellbeing support, provides instant video and text counselling, free assessments, and access to 24/7 appointments.
Similarly, MYNDUP offers one-to-one video sessions, ranging from therapy to life-coaching and meditation. The startup wants to end the "one-size-fits all" approach to mental health, so far changing the lives of 50,000 employees around the world.
Mindfulness apps
On a mission to make people happier in their workplace, Wellbot is a workplace wellness platform. The software has a feature where desktop notifications pop up throughout the day reminding employees to perform daily physical and mental health exercises. These include a reminder to drink water, eat balanced meals and have screen breaks.  
Smart health products/digital therapeutics
Arguably the most exciting and innovative use of technology to aid mental health treatment is the use of smart products and digital therapeutics. These create immersive experiences, differing from traditional treatment options.
Oxford VR creates effective, active treatments, allowing patients to experience situations they would struggle in and practice new ways of behaviour, using VR. This provides patients a safe space to combat their psychological difficulties through trying out different virtual scenarios. The ways of thinking and behaviour learnt through the VR therapy can transfer to everyday life.
Powered by brainwaves and heart rate, Healium, a mental health channel, uses VR and AR applications to allow users to self-manage stress and anxiety. The apps teach users to calm and focus themselves allowing them to see their feelings and control the environment. All you must do is wear an ECG headband or connect an Apple Watch.
Concerns
Although this era of innovation in the mental health sector presents excellent opportunities, it also presents a series of fears.
A key cause for concern is the effectiveness of virtual therapy and different applications stands out. Currently there is no regulation of mental health technology, so it is unknown how effective different solutions are.
Data privacy is also a concern, especially with the sensitive personal information that such apps and technologies deal with. Managing data privacy and cybersecurity risks should be top of the agenda for developers.
What could the future look like?
Trials could be soon taking place for brain implants using algorithms to detect brain patterns in mental health disorders, including PTSD and depression. The implants will also stimulate the brain back to a healthy state. This could be a treatment option for patients who have been unresponsive to traditional methods such as talking therapies and medication.
Sensors that collect data by acting as a brain neuron could also exist in the future. Dr. Xiao Yang and others at Harvard University have designed a probe, able to act as a brain neuron. It can sense how and when neurons fire and how circuits communicate and send data to researchers. Such information could help treat depression and schizophrenia.
Despite clear innovation in the industry, it is unlikely that we are approaching an era where doctors prescribe VR and brain implants to treat mental illness. However, with the ability to reduce treatment costs, offer an alternative to treatment-resistance illness and avoid the side effects of medication, the benefits cannot be ignored.