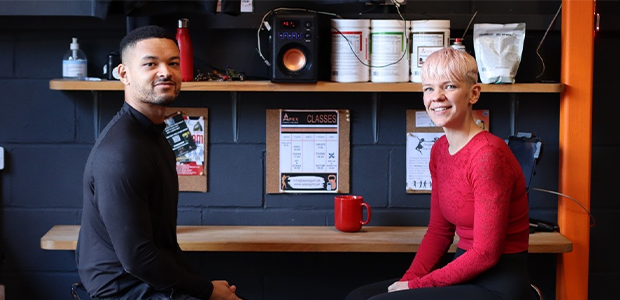 Steven Bartlett partners with Vodafone Business on new documentary series
Vodafone Business has unveiled its collaboration with Steven Bartlett, known for his roles in "Dragons' Den" and "Diary of a CEO," to introduce "Digital SOS," a new documentary film series aimed at assisting small and medium enterprises (SMEs) in enhancing their use of digital technology.
This series, consisting of three parts, was initiated after Vodafone Business conducted research indicating that nearly 36% of SMEs fear closure within the next two years due to rising inflation and stagnant markets. The study also highlighted that the potential failure of these SMEs could result in a £49.5 billion shortfall in the UK economy.
As a Vodafone Business Ambassador, Steven Bartlett, an entrepreneur and digital technology specialist, visits various struggling UK SMEs to evaluate and improve their digital technology usage. Each episode showcases how the extensive resources on the V-Hub Small and Medium Business Support website can bolster SME owners' digital skills, thereby increasing their businesses' profitability and productivity.
The inaugural episode features Steven's visit to Apex Strength and Wellness, a community gym in Bishops Stortford, Herts, run by founder Amelia Lawes. Established in 2018, Apex Strength and Wellness offers coaching to children and adults, including those uncomfortable in traditional gym settings or with learning disabilities. The gym, like many SMEs, has faced challenges since the COVID-19 pandemic.
Vodafone's research further reveals that 27% of SMEs barely make a profit, while 13% just break even or incur losses. However, there's a growing awareness among SMEs about the benefits of digital technology, with 46% acknowledging its potential to enhance profitability and efficiency, and 40% admitting a lack of knowledge or knowing where to seek assistance.
Vodafone Business and Steven Bartlett aim to educate SMEs on the importance of a solid digital strategy to improve productivity, efficiency, and profits. This strategy includes leveraging easy-to-use online tools, such as social media marketing, simplifying online payment processes, and implementing HR and accounting software.
Steven Bartlett commented: "I'm thrilled to join forces with Vodafone Business for this documentary series, which emphasises the importance of a strong digital strategy for businesses. SMEs are vital to our economy, and it's concerning to see the potential economic impact if a significant number of them fail due to a lack of digital adoption."
Amelia Lawes, founder and owner of Apex Strength and Wellness Gym, expressed her gratitude for the insights gained from the series, highlighting the transformative effect a robust digital strategy can have on business development and staying relevant in today's digital world.
Jo Wedlock, Head of Business Marketing, Demand & Comms at Vodafone Business UK, emphasised the challenges faced by small business owners who often handle multiple roles simultaneously. She noted that while adopting a comprehensive digital strategy might seem daunting, "Digital SOS" aims to demonstrate straightforward methods to enhance digital skills, which are crucial for navigating tough market conditions and fostering business growth.
The Vodafone Business V-Hub is a complimentary online support service offering expert advice, knowledge, tools, and training. SMEs can explore advancing their digital journey by consulting with Vodafone Business V-Hub Business Advisers.