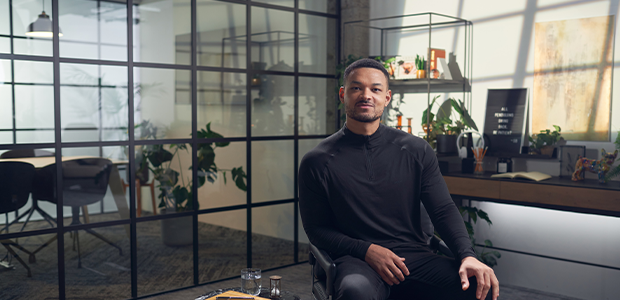 Steven Bartlett's BBC Maestro: 16 Steps to Start and Scale a Multi-Million Pound Business
Steven Bartlett is the latest name set to join BBC Maestro's online platform of world-class experts. His course, The 16 Steps to Start and Scale a Multi-Million Pound Business, will provide insights into the mindset of successful entrepreneurs and explore the key stages of building a business.
Steven will share essential strategies for securing investment, developing a personal brand, leading high-performing teams, and driving disruptive innovation. Steven Bartlett is the youngest judge in Dragon's Den history, host of the UK's #1 podcast The Diary of a CEO, Co-Founder of Flight Story and thirdweb, Sunday Times #1 bestselling author of The Diary of a CEO: The 33 Laws of Business and Life, and recipient of the Entrepreneur Rising Star award at the Black British Business Awards.
Across his lessons, Steven will share the key principles of effective leadership, exploring the power of communication, vision, empathy, and mental resilience. Viewers will learn how to start and grow their business, whilst balancing the wellbeing of both themselves and their team. Practical exercises and examples shared throughout the course will demonstrate how to apply learnings to real-world scenarios.
"I am incredibly excited to announce my partnership with BBC Maestro, through which I have the privilege of sharing everything I have accumulated throughout my career about leadership. People are the most important part of your business; after all, the very definition of the word 'company' means a group of individuals. Therefore, nurturing the people who contribute to what your business is today has never been more crucial for success! This course is designed not only to motivate but also to empower all of you to gain a deep understanding of what it takes to become a successful leader in today's society. I firmly believe that by implementing these changes, you will be able to alter the trajectory of your business significantly. I can't wait to witness the results!"
Steven's course on The 16 Steps to Start and Scale a Multi-Million Pound Business will be available later this year. The BBC Maestro platform features a series of extended, in-depth lessons filmed in 4K with an eclectic mix of prestigious experts and allows participants to explore new areas of learning from the comfort of their own home.