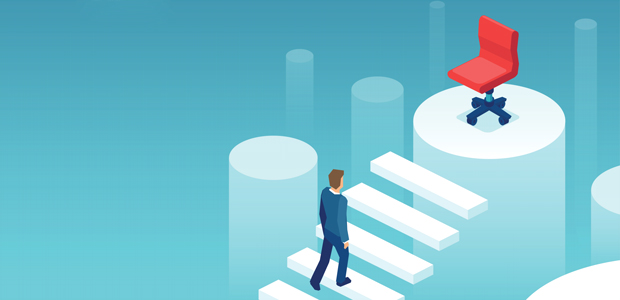 The seven benefits of becoming your own boss
You're finally ready to take the plunge and start your own business. You have great ideas for your startup, but you're slightly nervous about the risks you're about to take, and you're wondering if the dedication and hard work that goes into self-employment are worth it.
There's no denying that becoming your own boss has its challenges, and not everyone has what it takes to run a business. If you are persistent, motivated, and resourceful, being a self-employed professional may suit your lifestyle.
In this article, we'll discuss the top seven benefits of becoming self-employed:
Choose Your Number of Hours
Traditional employment means that you need to work set hours during the day, but self-employed professionals get to choose when they want to work. While this gives you a higher level of flexibility, you need to be disciplined enough to run a successful business.
Establishing a work-life balance is important and being your own boss gives you the freedom to take much-needed time off when necessary. However, there's a thin line between work and play, so be sure to find your rhythm and strike a balance between the two. A well-run business provides you with lifestyle benefits that you don't usually get in traditional employment.
Pursue Your Passion
Most of the successful business owners today weren't solely motivated by money when they first entered the market. More often than not, they start their own business because they are passionate about the products or services they offer. They have the vision to make things better, easier, and more affordable to their target audience. If building an enterprise is your passion, self-employment can help you pursue your dreams and turn them into a profitable venture.
Higher Earning Potential
In a traditional employment setup, you usually earn a fixed monthly salary. While you might get a small raise per year, or you can apply for a higher position, there's still a cap on how much you can earn. But when you're self-employed, there's no limit to how much you can earn per month.
Keep in mind that it might take some time before you can see a significant increase in income and profit, and a huge chunk of your profit gets reinvested into your business. But when you're on a roll, and you've reached profitability, your earning potentials grow as your business expands. 
Use Your Skillset
Since you're the one creating a business from scratch, you get to decide on what to focus on. For some entrepreneurs, this could mean starting a company around their area of expertise. If you love to cook, you can put up a restaurant. If you're good at painting, start selling art. Self-employment gives you the chance to utilize your skills and expertise in a way that's fulfilling on your part. Traditional employment limits you within the scope of your position, hindering you from maximizing your potential.
Being your own boss allows you to have more control over what you do and don't do. If you aren't comfortable doing specific tasks, you can hire someone to do them for you. You don't need to hire a full-time employee; instead, outsource these tasks to freelancers.  
For example, if you love to cook and you want to start a restaurant, but you're not well-versed in marketing or accounting, you can hire professionals in those areas to do the work for you to focus on doing what you love.
Flexibility
Traditional jobs require a set number of hours per day. While some companies offer a certain level of flexibility, you still need to meet time requirements. With self-employment, you have full control over your work hours. You decide when to work and how many hours you're putting in. But one of the significant disadvantages is that you don't make money if you're not working since you don't have paid leaves.
Digital-based companies also have the flexibility to work anytime and anywhere – as long as you have access to a stable internet connection. This means you can travel, go on a road trip, or work by the beach and still keep your business going. But not all self-employed professionals can enjoy this flexibility. Those who own brick-and-mortar shops can't be away for too long, even if you have employees. However, you still have the power to choose the number of work hours you put in every day.
Build Lasting Relationships with Your Customers
Self-employed professionals usually do all the work, especially when you just opened your business. This usually means that you get to work closely with your customers, allowing you to build lasting relationships with them.
You can get to know your customers and identify their pain points, issues, and other factors that drive them to purchase from you. The information you gather can be used to create buyer personas or marketing campaigns tailored to your audience's needs. Additionally, you can also build loyalty among your existing customers to keep them coming back to your company.
Tax Deductions
Both self-employed professionals and regular employees pay the same tax rate. The only difference is that entrepreneurs are only taxed on profits rather than their total income. Since you're self-employed, you'll reduce the number of profits by claiming expenses and allowance, lowering your tax rate.
However, there are rules in place to prevent people from claiming tax relief. You can only claim items used for your business, like fuel, electricity bills, office equipment purchases, and property costs, even if you work from home. To expedite the process, be sure to keep all the necessary paperwork, including proof that your assets are business-related.
The Bottom Line
Deciding to leave the security of traditional employment to start a business of your own can nerve-wracking. But you don't have to quit your job right away; you can continue working as a traditional employee while you do your business on the side. Once it's profitable enough, you can try to run your business full-time. Hopefully, the advantages of becoming your own boss listed above convince you to take a leap of faith and pursue what you do best.