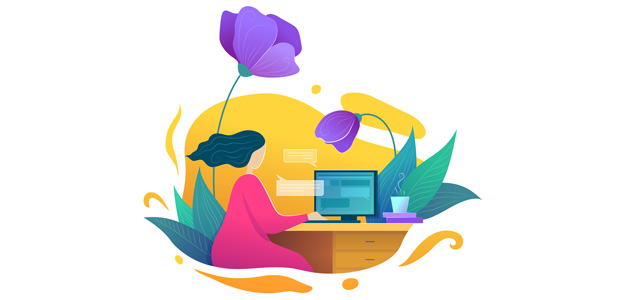 Why do we need the self-employed?
If the last 18 months have been bad for everyone in business, they've been disproportionately bad for the self-employed.
Research from the Association of Independent Professionals and the Self-Employed (IPSE) suggests that 91% of the self-employed faced or are facing concerns about the financial impact of coronavirus. Research from Savanta ComRes back in 2020 suggested that just six in ten small businesses were confident that they would survive the COVID-19 crisis.
There was also a 14% drop in the number of self-employed individuals in January 2021 compared to the previous 12 months. Three in ten self-employed workers who reported a loss of profits due to the pandemic also said that they were not eligible for a grant under the Self-Employment Income Support Scheme (SEISS).
The #ForgottenLtd campaign was set up in response to the 2m actively trading limited companies in the UK who missed out on any grants or subsidies. Many of these business owners found themselves either ineligible to furlough staff (if they were new starters, for example), or unable to because it would prevent them from working to rescue their business. 
Not such small fry
So why exactly is all of this such a big problem? After all, surely the self-employed create a fraction of the economic value generated by larger businesses. Why would we want to prioritise the self-employed when we're thinking about the post-Covid recovery?
Well, according to IPSE, in 2019 alone, the self-employed contributed an estimated £305bn to the UK economy. 
Self-employment has been on the rise in the UK over the last two decades, leading to record levels of self-employed workers in recent years. In 1975, 8% of workers were self-employed but by 2019, this had increased to more than 14%. 
Research from NatWest-backed business account Mettle and YouGov estimates that the UK's growing self-employed and "side hustler" movement will contribute an estimated £125bn in turnover to the UK's economic recovery. 
Resilience and agility
Aside from the clear economic value created by self-employment, research shows that self-employment can also help a local economy remain resilient in the face of external shocks. When other businesses shut their doors during the pandemic, the self-employed proved more agile and able to respond to the circumstances. 
Companies and individuals that were able to transform their offer managed to survive and even thrive, whereas those stuck with large and unwieldy structures collapsed. In general, it's fair to say that the smaller the enterprise, the easier it is to suddenly switch to working from home, and the easier it is to quickly solve unexpected problems. 
Self-employment drives creativity and resourcefulness, and while it lacks the traditional security associated with salaried employment, this element of risk goes hand in hand with a commitment to new ideas and new ways of working. Encouraging a self-employed culture means encouraging young people to approach a career outside of the traditional paths and with a more creative and go-getting mindset.
Flexibility and satisfaction 
According to the New Economics Foundation, total female self-employment grew between 2001 and 2016 in both full-time (433,000 to 732,000) and part-time (439,000 to 812,000) work. By contrast, the total number of female part-time and full-time employees remained stable. 
This is, in part, because self-employment offers a range of benefits for those with families, such as an opportunity for greater work-life balance, flexible and remote working options and job satisfaction. 
What's more, prior to the pandemic, the solo self-employed as a whole reported higher levels of job satisfaction and were more likely to report being happy and to consider their lives worthwhile. With our society still reeling from the mental health impact of the pandemic, the importance of prioritising jobs that people enjoy and value cannot be overstated. 
Championing community spirit in the post-COVID-19 world
For every £1 spent with small businesses, an estimated 63p stays in the local economy. This is compared with 40p in every £1 spent with larger businesses. Self-employed workers, whether they're looking to build up their own business or simply generate a decent income, are also more likely to spend more of the money they earn locally.
And they're more likely to invest time and money in building customer loyalty and networks in their local area. The self-employed work in local coffee shops, travel around neighbourhoods attending to emergencies, carry out a job at one house and then help out at the house next door. 
We need to give these community-oriented professionals all possible support to help them manage their day-to-day businesses and drive on-the-ground economic recovery. 
For consumers, this means buying local, seeking out local suppliers rather than defaulting to online marketplaces and aggregator websites. Equally, it means paying the self-employed promptly, and in full, so that they don't have to waste time chasing down late payments or agonising over precarious cash flow.
Supporting the self-employed is not simply a question of economic value creation - it's a question of community imperative. The pandemic has shifted our priorities in where we live and how we work; going forwards, the self-employed sector is going to play a crucial role in how we rebuild both our economy and our communities.