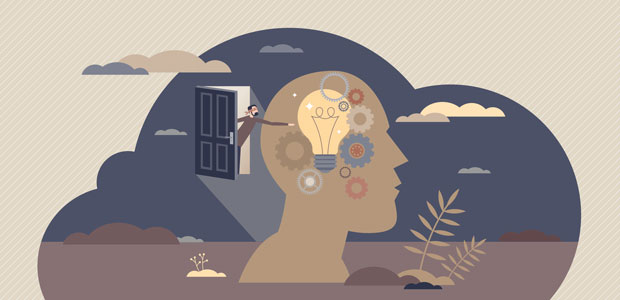 SEON's new CMO brings a wealth of experience and knowledge
Building on its record-breaking Series B investment, SEON has hired Matt Davies, formerly VP of Customer Marketing at Splunk as its new Chief Marketing Officer in a move that highlights the company's marketing-first approach to business development. We caught up with Matt to learn more about his journey and his new role.
Matt, tell me a little about your background and journey?
During my 30 years in the IT industry, I've experienced the technology landscape through many different lenses. Starting with a computer science degree, I then worked for a range of tech companies including IBM and Netscape, where I gained enough knowledge to be part of a small team that  launched our own small scale start-up consultancy. Following this, I joined BEA Systems during the e-Commerce wave and later Cordys, a small-scale cloud computing company at the forefront of the expansion of Platform-as-a-Service and Business Process Management in the cloud.
More recently, I spent nine years at Splunk, a company I joined soon after its public launch, working in product marketing. This then evolved into me running the EMEA marketing team, and later progressed into the Vice President (VP) of global, regional marketing across the organisation for EMEA, AMER & APAC.  During my time at Splunk, the company grew from $150 million to $3 billion, facilitated by the growth of my marketing team from 20 to more than  300. During that growth, we transformed our marketing, going from a very events focused company to a global, modern, demand generating, integrated, pre and post sales organisation. This allowed Splunk to grow from one main use case into a platform for IT, security, data, and analytics in the cloud.   But, after nine years at Splunk, I was looking for a new challenge just as SEON was looking to appoint a Chief Marketing Officer (CMO). I'm really excited to embark on this next stage of my journey. SEON has a lot to offer in a sector that is vital to the continued digitalisation of essential services and experiences.
How did you first get into marketing and why?
Well, after a few years in the industry, I realised I was much better at explaining what you can do with technology than at practising it. A defining moment for me, some 20 years ago, was being told some particularly harsh home truths about the quality of my coding skills. That's why I made the switch to product and technical marketing roles. Something that always intrigued me was the customer lifecycle within a business, and how different stages of the customer journey influence purchase decisions. There's both an artistic side and a scientific side to marketing, making it interesting and almost more human too. 
What have some of your biggest achievements been to date?
This might be a little cliché, but my biggest achievement is most definitely my three children (and the fact I've been married for 20 years and my wife has had to put up with me and our three kids!) Beyond that, being asked to be a diversity and inclusion ally at Splunk was both an honour and a huge learning experience, especially as I have two daughters of my own. In the current times, it's more important than ever to celebrate diversity and inclusion, encouraging new, aspiring talents from all backgrounds to join thriving, growing companies. My proudest career moment though has got to be my appointment of CMO at SEON. To join a company that prides itself on doing good for other businesses in a C-Suite position is something I have been building up to for most of my career.
What are your feelings on your new position at SEON?
As I said, joining SEON has been one of the proudest achievements of my career. I'm delighted to be a part of the bigger picture in the fight against fraud and be close to the cause. I think the impact we can make as a team is exciting, and the role will give me the opportunity to be at the heart of disruption in fraud.
What do you think you will bring to the SEON team and business?
Something I'm keen to get started with straight away is taking different marketing streams, joining them together to amplify each other and map this to the customer's journey. This is an approach I've refined during my time at previous companies, and I think this strategy really helps customers to have the best experience and receive the most value in the fight against fraud. This will also make our marketing content more relevant and personalised, changing the marketing approach to a more customer-centric strategy. Another important factor within my role is to establish enhanced employee communications within the company to ensure we're all connected during this period of incredibly fast growth. This will allow the company culture to spread globally, making SEON a great place to work internationally. Achieving effective communication streams across the company and looking after our employees will be an important part of my job to keep everyone happy and performing at their best. 
What are you looking forward to most about working at SEON?
I can really see why SEON is doing so well in its fraud fighting mission. The existing team have done a fantastic job, and I'm really looking forward to utilising my knowledge to drive the growth of the company further and contribute to reducing fraud, an issue particularly prevalent right now. Fraud isn't a small-scale issue, and everyone can relate to it. I like that SEON is disrupting this and helping to democratise fraud prevention globally.
What exciting things can we expect to see from SEON moving forward?
Following our successful Series B funding round, it's fair to say that we're at an important stage of our growth journey. Moving forward, we're hoping to scale up operations, both in terms of adding to our personnel, expanding upon the geographic locations our products are currently available in and bringing some very exciting innovation that continues to disrupt the fraud and data enrichment space. We'd like to be the first choice for online businesses dealing with customer profiles, so we need to have the capacity to do that. To achieve this, we're building a team of strong, super talented fraud fighters who have the capabilities to drive our mission forward for the greater good.