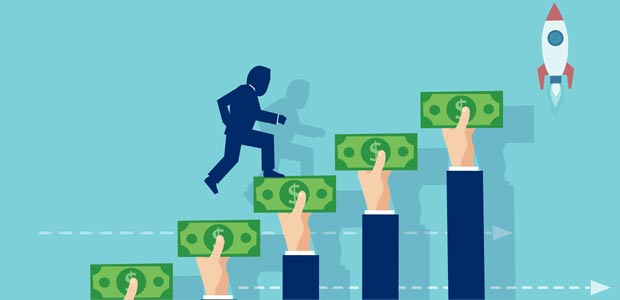 Record growth for Polish ECF market
In 2021 the sum of funds collected in equity crowdfunding campaigns by the Polish startups cooperating with the Crowdway platform has exceeded the value of €9m, 57% more than in the entire 2020.
The Polish ECF market is on a rising tide and should grow even bigger. In 2022 an implementation of EU regulations is expected, allowing international investors to buy shares of the Polish companies. The maximum amount of a single issue will rise to € 2,5 and later to €5m.
Since the very first crowdfunding campaign in Poland, local companies have collected over €62 m in total. Until 2016, the Polish equity crowdfunding market was in a niche. Then, new platforms, including Crowdway, established their position and started to help issuers in raising money through ECF. According to ZPF, Association of Financial Companies in Poland, in 2019 there were over 40 crowdfunding campaigns. Next year that number went to over 70, and didn't stop growing till over 120 in 2021. Also the number of ECF platforms has doubled, from 7 in 2020 to 14 in 2021. After the implementation of EU regulations they all will be able to go international and raise investors money from all over the European Union.
Together with the development of Crowdway, following the change of the maximum amount of money a company can raise to €1m, the sum of funds collected by the Polish companies via equity crowdfunding started to grow every year. In the early years of Crowdway (2017/2018), startups supported by the platform have raised around €1m. It doubled in 2019, and a year later, another record of €5,7 m was achieved. In 2021 the companies have collected €9m.
Investors appreciate projects that already generate income, and offer an exit from the investment within up to three years. 2021 was marked by online businesses, hemp and craft companies. Successful exits from investments will be crucial for the further development of the market – several companies announced their debuts on the stock exchange in 2022. We also see the huge potential in upcoming changes in the law. Finally, international investors will be allowed to participate in an issue, and the amount of a single share issue will be extended to € 2,5 m – said Marcel Rowiński, Crowdway CEO.
The Crowdway platform already supported 44 issues of shares, including 41 already completed, and 23 with full success, i.e. collecting 100% of the requested amount. During 11 campaigns, issuers obtained amounts in excess of €1m. Among them, there are several local records, including a second share issue of a hemp company Kombinat Konopny, that raised € 1 m in just 7 minutes. Currently, an amount of €1m is the maximum allowed to raise from a single crowdfunding campaign in Poland, but it is expected to change in 2022.
Crowdway promotes equity crowdfunding campaigns for fast-growth companies and startups from many different industries, including e-commerce, gaming, technology and other sectors.
Such large increases each year show that crowdinvesting is gaining in importance, but it is also worth paying attention to how the investor relations are developing. Non-financial aspects of crowdinvesting, such as increased marketing communication, which translates into better recognition of new contractors or customers is a great advantage for every company starting an ECF campaign. We also see a global potential in Polish startups. SatRevolution, a company that ran a crowdinvesting campaign in 2019, recently announced a 30m $ investment round in cooperation with Virgin Orbit founded by Richard Branson – said Tomasz Kowcun, member of the Crowdway management board.
Crowdway is the double winner of the most renowned award in the Polish public relations industry "Złote Spinacze". In 2020 the company won in the "Financial PR and Investor Relations" category for issues of Janusz Palikot's companies. In 2021 Crowdway took the award in the same category for activities for the hemp company Kombinat Konopny.