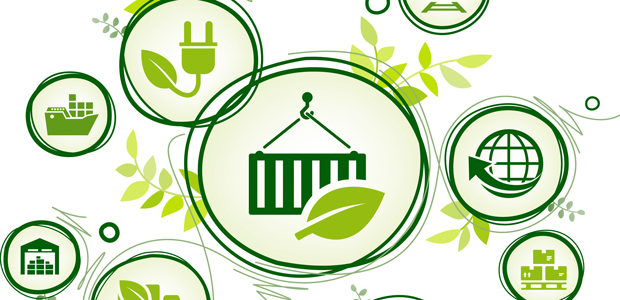 Reasons to avoid 'greenwashing' your business
Increasing numbers of businesses are choosing to make sustainability a top priority. However, many are deploying deceptive tactics which amount to nothing more than a façade of sustainability.
Greenwashing is on the rise as more authoritative bodies around the country and across the globe are calling for greater accountability and proactivity in mitigating environmental degradation.
For companies looking to implement meaningful change, this can be overwhelming and unclear. Companies such Compare Ethics offer sustainable platforms for conscious consumers to verify green claims.
Last year, Compare Ethics hosted an informative webinar on greenwashing. Co-Founder, Abbie Morris, talked to her guests: Cecilia Parker Aranha (Director of Consumer Protection for Competition and Markets Authority) and Emma Foster-Geering (Group Impact Director, Bahlsen Group).
The Competition and Markets Authority (CMA) warned businesses at the end of 2021 that they had until the New Year to ensure their environmental claims comply with the law. Though legalities around greenwashing tend to constitute a grey area, governments are beginning to scrutinise and regulate more thoroughly.,
Towards the end of 2021, the CMA warned businesses that they had until the New Year to make sure their environmental claims  complied within the law. Following an international analysis of websites which found that 40% of green claims made online could be misleading, the government based regulations on their 'Green Claims Code' which offers people an online quiz to check their green claims.
Avoid ambiguity
Cecilia Parker Aranha discussed the ways that customers are influenced as they shop. Labelling of products is a huge factor in this, and she her audience that even government-backed schemes such as the EU equalities label does not necessarily ensure transparency.
More and more sceptics are beginning to question green claims, as a lack of know-how and expertise means that many slap an eco-label onto a product which doesn't properly reflect its journey.
Convoluted claims are now commonplace with a lack of evidence and substantiation. Parker Aranha advised viewers to "put yourself in the shoes of your customers – we're all consumers." From her own experience, she recalled "broad and vague claims" which are often characterised by words like 'natural' and 'herbal'.
"There's a risk that we start thinking about substantiation after we've though about the claim we want to make. From my perspective, it should be the other way around," said Parker Aranha.
The best way to avoid greenwashing it to "look at the evidence you have and the steps you've taken to improve your footprint and build from there," she continued. Do not make claims that aren't evidence-based.
Acknowledging that this can be harder for small businesses with fewer resources, Parker Aranha urged companies not to dupe their customers. Instead, "try to understand how your companies are interpreting your messages."
Genuine and informative
Emma Foster-Geering echoed this sentient as she prioritised accurate and authentic communication over "the wonderful, sexy story.
"Scientific and academic rigour" is the most important source when labelling products. Instead of "making things simple for the consumer," businesses should consider their customers as "citizen[s] who need to be informed."
Rather than using reductive language that details little to no information about the origin of the product, ditch the obscure jargon in favour of an education approach.
Further to this, Foster-Geering identified a need for legal accountability. It's not enough inventive for customers to just want green products. She explained that her own job contract – her job at the time of the seminar being Director of Sustainability at Vivobarefoot – had a clause which excused her for regurgitating PR jargon and brand guidelines.
Foster-Geering expanded: "There should be a coalition of sustainability advisors that do that, otherwise we get brought into the marketing rhetoric, product and commercial priorities of businesses."
Noting that the fashion industry is one of the main perpetuators of greenwashing, Foster-Geering explained that secondary data becomes ubiquitous. Companies ought to prolong product releases to fully collect, process and understand data. Though it may not be a desirable one, the short-term solution is to not make claims until you can substantiate them.