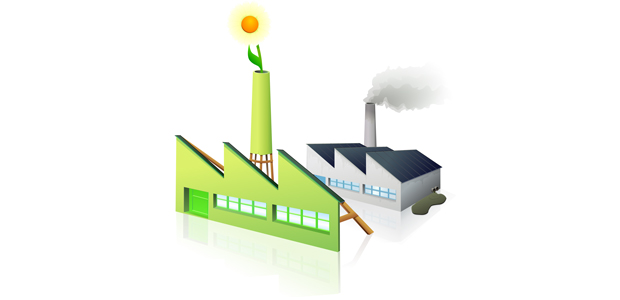 Greenwashing: are you falling for it?
Coined by environmental campaigner Jay Westerveld 35 years ago, 'greenwashing' refers to activities by businesses that are designed to make them look like they are more environmentally sound than they really are.
Classic examples are the announcements by giant oil companies that they are promoting low-carbon initiatives whilst at the same time, they are still drilling and mining fossil fuels, thereby contributing to the climate crisis. Closer to home, fast food chains have introduced products like 'sustainable straws' whilst still delivering their food in plastic-wrapped cups and cartons.
It's easy for companies – of all sizes – to say they are doing great things. It's easy to put a slogan on a box or an icon on your packaging. But if you don't live up to the promises you make, you are greenwashing. And consumers are getting wise to it. So, the simple rule is to make sure your whole business is committed to sustainability and that you can prove it to your customers.
What does greenwashing look like?
With more and more companies making environmental and sustainability claims, you'd be forgiven for not knowing exactly who is doing what they claim to do, and who is not. It requires a bit of time to educate yourself on how to spot companies who are trying to pull the environmentally-friendly wool over your eyes, so here are our top things to look out for:
Lots of lovely pictures of landscapes – it's the easiest way to get a message across, and it's also a clear misdirection. Companies hope that, by putting images of nature on their products, adverts and social media feeds, it will convince customers that they are 'green'. In fact, you'll find that ethical brands use simpler packaging and imagery because it aligns with their environmental approach.

Icons and certifications – it pays to check things out. Companies can design their own 'eco icons' but they have no bearing on any legal or regulatory certification or any recognised schemes. Always check to make sure that the brand is part of an actual scheme or certification – that's the only way you can be sure they are holding themselves to account.

Details, details – companies who have nothing concrete to say about their initiatives are probably greenwashing. Sustainable and environmentally-aware businesses will be able to tell you all about the processes, people and policies they have in place to minimise their impact on the planet. The fewer details, the more likely it is to be greenwash.

The big picture – if a company is selling something that's bad for the environment, it doesn't matter what trade-off they're giving you. Water in plastic bottles is still in a plastic bottle – no matter how eco-friendly the manufacturer says it is. Don't be fooled – always look at the bigger picture.
Green way, not greenwash
There is an increasing number of companies doing things the right way. Companies that have thought things through and are aiming to have the least possible impact on the planet – and to actively fight the climate disaster where they can. In fact, some of our food and drink brands have made a conscious decision to be as genuinely green as possible. That helps them to make a connection with their environmentally-aware customers and to do the right thing for their communities.
For example, at Mindful Bites the mission is to create food products which reflect their values – better for people, and better for the planet. In addition to their passion for nutrition and ingredients that support the planet, the business uses a transparent and ethical supply chain that supports farmers, their families, and wider communities, offering a story behind every bite.
And Better Nature is another great example of a brand promoting plant-based eating that improves health and wellbeing, benefits the planet, and avoids any animal products. Better Nature's tracker shows that, since launch in January 2020, it has saved the equivalent of more than 425,000kg of CO2 compared to if people had eaten beef, pork, or chicken instead of their products.
Similarly, One Planet Pizza knows that whilst people still want food to go, they are increasingly looking for options that are healthier and more environmentally friendly. The brand uses only plant-based ingredients and all pizzas come in zero-to-landfill packaging. Plus, a tree is planted for every order placed.
Customers are increasingly concerned about the impact that businesses and products have on the planet. They are actively looking for brands that are committed to doing things properly – whether that's plant-based ingredients, recyclable packaging, fair wages, sustainable production practices – or all of those things put together.