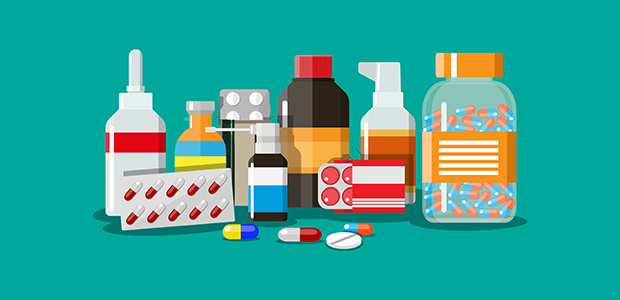 PillSorted: working with the NHS to get medication to patients quickly
Zeinab Ardeshir, Co-founder of PillSorted, the healthtech that's raised £4.5m to work with the NHS in getting medications to patients more efficiently discussed their journey so far with Startups Magazine.
Q: Tell me about your background
I'm a qualified pharmacist and worked as a community pharmacist for 17 years at Tesco and Boots before starting PillSorted. 
I set up PillSorted in 2019, right before the pandemic hit, to deliver a new model of pharmacy that combined compassionate care and technology. PillSorted is a product of my love for community pharmacy and my desire to ensure pharmacists are providing the best care possible. 
Q: Tell me a little about PillSorted and what it does?
PillSorted is a personalised, on-demand pharmacy service that works with the NHS to get medication delivered to patients more effectively and provides them with ongoing advice. Patients select PillSorted as their NHS pharmacy and in turn receive a personalised service. We get their medication delivered on time each month, we send them updated dosage instructions, we review their medication regularly and we provide ongoing advice and support.
We are particularly passionate about working with patients who are on multiple medications. Many of our patients are elderly / vulnerable  who have different medical prescriptions, so our service is designed to provide ongoing support and make managing prescriptions easier for them.
Q: How does PillSorted get medication to patients more effectively?
We take all of the hassle and stress out of prescriptions for our patients. PillSorted liaises with GPs and specialists on the patient's behalf to manage and update their prescriptions. We also provide regular reviews of medications, so for example, if a patient's medication changes, we will check that it works against all their other medications and flag any risks. 
Each month, our patients receive a delivery with all their medications enclosed, as well as dosage information and instructions, which is particularly helpful for those on multiple medications. Having this personalised, ongoing service means that we can build a rapport with our patients and that they trust that we're always putting their needs first and providing the highest possible care. 
Q: Where did the idea come about?
Community pharmacy has always been a very rewarding industry to work in, but I've always felt that it needs modernisation. The industry is notoriously filled with administrative and manual work which ultimately means that a pharmacist's time isn't maximised.
I believe technology is key to this. It has the potential to create efficiencies, which means pharmacists could spend more time with patients and provide more personalised care.
This has a knock on effect. We know that the NHS is understaffed and overstretched. At the same time, a community pharmacist is the first person a patient sees in the healthcare ecosystem. By optimising a pharmacist's time, we are unlocking a huge opportunity for pharmacists to play a role in providing more integrated care and freeing up capacity in the NHS.
Q: Who is the business aimed at?
Patients use PillSorted by opting to select us as their NHS pharmacy - this is free. We work with NHS Trusts and their GPs to provide integrated care. 
Q: How are you different from your competitors?
At the moment, community pharmacy has two sides of the spectrum. On the one hand, we see local community pharmacists who are doing brilliant work on the ground, but who are often having to deal with dated and archaic processes which can slow care down. On the other hand, we're seeing pharmacists that provide online delivery / ecommerce, which is convenient, but often at the expense of personalised care. Our aim is to combine both and create a completely personalised, on demand experience for patients. 
Q: What funding process have you gone through?
Earlier this year, we raised $6m (£4.5m) in seed funding from Pear VC and Hoxton Ventures, which we're really excited about. 
Q: What challenges have you faced and how have you overcome them?
Making the move from community pharmacist to a CEO and Co-founder of a startup was very challenging and daunting. I'm slowly accepting that there are many questions that people don't know the answer to and that it's okay. It's definitely a completely different challenge though! I like to think I've embraced all the challenges and learning opportunities and am always asking questions. I also learnt very quickly to surround myself with people who are specialists in their field - having people you trust and can rely on and ask even what may seem like the silliest questions is really important. 
Q: What's been your favourite part of the journey so far?
Closing our most recent funding round was pretty surreal. The incredible warmth and support from the VC community really just validated our thoughts that we could completely change community pharmacy.
Q: What's next for PillSorted?
We are laser focused on developing our product, adding more personalisation and expanding our services in the UK. 
Long-term, we want millions of people to be using PillSorted as their one stop service. We want PillSorted to help make patients feel confident and comfortable with their medication in the convenience of their own home. We also want to look at how we could provide more tests and services. Once we've built up our solution in the UK, we'll look to scale our reach globally.