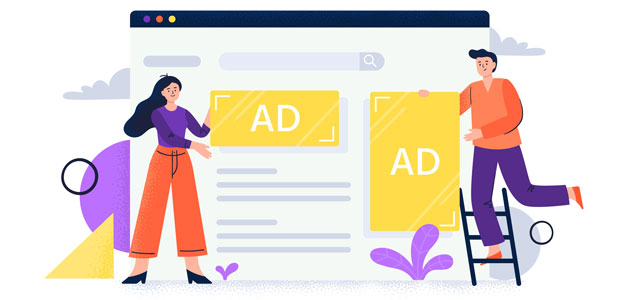 Online marketing hub ideal for startups and SMES
This week, Startups Magazine spoke to Chris Sims, Managing Director, SoHo (Single/Small Office, Home Office) and Marketing at BT.
He told us about the launch of BT's new digital marketing hub which uses artificial intelligence (AI) to provide smaller firms and businesses with marketing opportunities.
Companies can use virtual platform to create their own ads, run and track multi-channel marketing campaigns across Facebook, Google and Instagram.
Importance of marketing
The launch seems particularly relevant as research shows that of almost six million (5.9m) small businesses in the UK, four in ten do not invest in social media advertising. Though the value of such investment cannot be contested, many businesses do not possess the resources, time, confidence, and skills to boost their campaigns.
BT have suggested that failure to adopt marketing strategies risks significant economic growth for a proportion of UK SMEs.
Chris said: "Small firms are the backbone of the UK economy, so it's vital that they're equipped with the digital tools and support they need to help their business reach new heights. They can reach a much bigger audience by using the power of digital advertising."
The majority of businesses adapted to remote learning throughout the COVID-19 pandemic. According to research carried out by Small Business Britain, in partnership with BT, 74% of small firms have increased their social media use to promote their online presence. 43% said they were using e-commerce and 30% had increased their use of paid advertising.
Through the same survey it was found that 55% of small businesses stated 'digital marketing' as the area they most needed help with.
For those without sufficient means to do their own marketing, alternatives such as BT's digital hub could be of interest. Its appeal may stretch to startups first delving into the realm of advertising, or larger companies seeking to optimise big-budget display campaigns.
Hub capabilities
Chris called the hub: "The first real tangible move that we've had away from being just the connectivity partner for our customers."
Results of campaigns are challenged into a single analytics dashboard. AI functions to generate recommendations for optimal key words, as well as ad copy and media spends to include in their campaigns. In turn, BT suggest that this will help to secure maximum return on investment.
The hub also offers the option to create a bespoke webpage which potential customers will be directed to.
Three pay-as-you-go services are offered through the platform. The charge is applied to each campaign and can range depending on the service level chosen.
The first is self-service. Chris recommends this as an ideal fit for startups and smaller clients. Through this, customers go to the online platform to sign up and are then given a step-by-step guide of how to advertise digitally.
This includes inserting their own webpage URL. AI scans this page, generates the USP for the products and recommend some key words and context. The hub also recommends how to spread their spend, as well as estimating what the customer will gain in returns from their investment.
Self-service spending must meet the current minimum spend of £50, and Chris believes that customers can get great returns from relatively modest spends of £100 or less.
The second service is 'Essential' which is a light touch managed service with expert support to set up and analyse the campaign.
The third service level is fully managed and called 'Premium,' which Chris suggested that this is better suited to reasonably scaled customers with tens of employees. The customer will have a conversation with an executive, from a team based in Manchester, to identify their company's needs.
The executive can make a series of suggestions about how best to engage in digital marketing, and then effectively run the service on the customer's behalf. Thus the executive shares their expertise and experience, whilst maintaining the customer's direct access to the platform. This ensures transparency.
Chris said: "There's no smoke and mirrors. [The customer] gets a clean line of sight to how their campaigns and their spend is performing."
Chris recommended for these higher spending customers, they ought to use about a £500 minimum spend.
Changing the future of marketing?
When asked at what point a business may be big enough to 'outgrow' the hub, Chris suggested that its capabilities cannot be confined to company size.
Chris continued: "One of the things that really surprised us when we did the research was how big the appeal was for big companies. Even those with a dedicated marketing team, as sometimes that team lacks the skills required to manage a portfolio of digital media across endpoints.
"This platform makes it easy for them. I don't think there's an upper limit, it really depends on the company and the industry they're in."
Chris concluded by saying: "We really want to be an engine of growth for small businesses around the UK, and we're so glad that we've been able to get this product off the ground so smoothly."