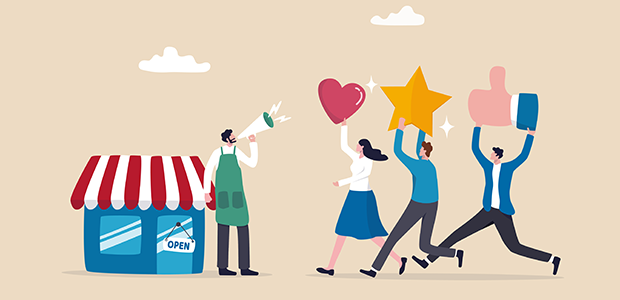 Leveraging startup networks to help drive portfolio sales
In the second instalment of our four-article series, we looked at how startups can often partner with each other to secure cutting-edge solutions, leading to competitive advantages.
In this third part of the series, Sam Perry, Founder of Ensemble, will be looking at how startups can leverage each other's networks to drive sales. Contribution from Alice Williams, Senior Portfolio Manager at Crowdcube and Renée Godyn, Fintech specialist at Octopus Ventures.
"Our Series D and Unicorn founders are the smartest people I've ever encountered. To not tap into their insights and expertise when given the opportunity would be foolish and, quite frankly, insane."
The old adage "it's not what you know, but who you know" is as true today as it ever has been. 
Networking has long been recognised as one of the key ingredients to success, and for startups, this can be particularly true. Just a single introduction can alter the trajectory of an entire company. It can transform it from an also-ran to a runaway success story. 
And yet so many startups (and the VCs advising them) neglect to prioritise networking with fellow startups.
But how exactly might startups leverage each other, and their respective connections, to drive new sales?
Build Strategic Partnerships within the Portfolio for Cross-Promotion
One of the most powerful ways startups can tap into each other's networks is by forming strategic partnerships. By effectively "swapping" networks, startups can immediately land themselves in front of a new audience in return for very little effort.
There are so many ways in which you could approach this, from collaborating on marketing campaigns to running joint events. However, perhaps the most effective solution would be to offer bundled solutions or to cross-promote products, allowing both companies to reach new customers, increase visibility, and drive sales for all involved.
What's even greater about this approach for founders and VCs is that they don't even have to leave their own portfolio. Chances are there are some naturally complementary companies in their portfolio that could benefit from a cross-promotion.
In fact, I would go as far to say that if you're not looking at your portfolio for cross-promotional opportunities, you're leaving easy money on the table.
To give you a quick example, you could have Startup X, which specialises in developing sustainable packaging solutions for e-commerce companies, and Startup Y, which offers an online marketplace for eco-friendly products.
Startup X and Startup Y can collaborate to create a joint marketing campaign that highlights their shared commitment to the environment. By promoting each other's products and services, both startups can tap into new customer segments and increase their brand visibility. 
Additionally, Startup Y can integrate Startup X's sustainable packaging solution into its marketplace, offering it as an added value to their eco-friendly vendors. This collaboration not only drives sales for Startup X but also enhances the overall customer experience on Startup Y's platform, potentially leading to increased sales for their vendors.
This is just one of hundreds of examples of effectively leveraging your intra-portfolio network.
It's something Alice Williams, Senior Portfolio Manager at Crowdcube, is passionate about.
"Community is now more important than ever, especially in  the current market conditions.  Our main aim is to leverage our own startup network to help Crowdcube portfolio companies   connect, collaborate and discover new audiences," she says. "This is  an essential tool for delivering those all-important 'quick wins' that are so crucial for early-stage companies, and it's a great way for us to add value."
Knowledge-Share within Startup Networks
Portfolio companies can gain a competitive edge by actively engaging in knowledge-sharing within their networks.
Remember, startups often face unique challenges that are distinct from those encountered by larger, more established vendors. By learning from each other's experiences, startups can better understand these specific challenges and exchange industry insights to identify new market opportunities and refine their sales strategies.
For example, consider two startups within the same VC firm's portfolio: Startup A specialises in AI-driven marketing automation, while Startup B develops an e-commerce platform for small businesses.
Through knowledge-sharing sessions, Startup A can share insights on how to optimise marketing campaigns in the face of limited resources, and Startup B can offer tips on enhancing the user experience for e-commerce customers despite rapidly changing market conditions.
Sharing knowledge in this way will allow each company to make better decisions that lead to increased efficiency, better customer satisfaction, and ultimately, higher sales.
But founders shouldn't stop there.  
VCs should be encouraging their startups to look beyond their internal portfolio company interactions, encouraging them to attend industry-specific forums, conferences, and join online communities to broaden their understanding of market trends, customer needs, and best practices.
You never know who you might meet and what you will learn. 
Leverage VC Firm Alumni Networks for Insights and Mentorship
More than 90% of entrepreneurs agree that mentors have played a crucial role in the survival and growth of their company. For startup founders, some of the very best are to be found within the alumni network of their VC firm.
These seasoned entrepreneurs, who have traversed much further along the startup journey, can offer unique insights and mentorship that can be crucial in guiding newer startups towards success, particularly in the arena of sales.
They offer a potential treasure trove of information. From optimising sales processes to identifying high-potential customer segments, and navigating competitive landscapes. They've been there, done it, and got the T-shirt. There are no better placed individuals to help you than those who have already reached your target destination.  
This, in my opinion, is a major untapped opportunity for startup founders, and VCs need to be doing more to connect these dots.
Renée Godyn, Fintech specialist at Octopus Ventures, agrees. "We always direct our founders toward the expertise and knowledge contained within the Octopus ecosystem," she says.
"We facilitate introductions to relevant people, be it other portfolio companies or our wider network, to help founders grow their company. Our Series D and Unicorn founders are some of the smartest people I've ever encountered. To not tap into their insights and expertise when given the opportunity would be foolish and, quite frankly, insane."
In short, the power of startup networks cannot be overstated. Whether you look to leverage your network to form strategic partnerships or tap into a potential goldmine of knowledge, if sales are your priority right now, then your network is your friend.
It's crucial for founders and VCs alike to recognise and harness the immense value contained within these networks, fostering a supportive and interconnected ecosystem that encourages success across the portfolio.