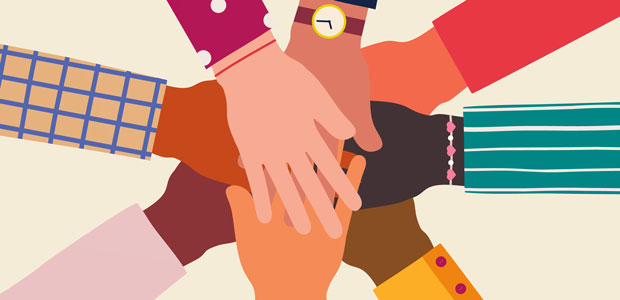 How the boom in e-commerce is aiding diversity and inclusion in the logistics industry
Over the past few years, we have seen considerable progress on gender equality within the workplace, with logistics providers outlining their commitments to building a more diverse pipeline of talent across all levels.
With the boom in e-commerce operations and business development, the scope of career opportunities is much broader across a variety of departments. ​​​​​
The logistics sector has historically attracted more men than women. This historical lack of women within the logistics industry may be due to a common misconception that career paths for women in logistics were somewhat limited. Nearly 1.5 million people work in transport and logistics in the UK, but less than a quarter of these are female, according to the UK Commission for Employment and Skills.
To promote a more inclusive career for all, we need to highlight the vast array of roles available, from couriers and drivers to office-based and field employees. In part due to everyday visibility, when people think of logistics companies like FedEx, most people still think of the drivers delivering our parcels.
Logistics is fundamental to industries and business sectors across the world, and our aim should be to attract a diverse workforce with a varied skillset and experience across multiple industries, so that we can best meet the needs of our customers.
The boom of e-commerce over the past year has not only increased our customer base but it has also brought new type of customers, with different and ever evolving needs to require logistics support. In today's world of e-commerce and same-day delivery, the scope of career opportunities is much broader and this is helping to draw more women to the sector.
One approach we found effective was to establish employee networks. At FedEx, we launched the UK's Women's Inclusion Network (WIN) in 2018 that enables women across all levels and departments to share their experiences and learn from one another. We found that internal networking helped support career progression and development as well as building a support and mentoring network. By establishing an internal employee network, logistics providers can champion, increase, advance and retaining the share of diverse talent.
We have so many great women and diverse talent in the business across all functions and levels, but we need to give them more self confidence in their own abilities to progress. By creating a support, development, and mentoring network we are going to be able to champion, increase, advance, and retain the number of females at all levels.
Ultimately, the logistics industry will only be able to attract the right talent and overcome perceptions of being a male-dominated environment by better promoting the scope of opportunities available for each one of us.
We need to perpetuate the understanding that logistics is not a career better suited to men. This is a tired conversation with little conviction. On the contrary, a balanced and equal workforce is one that aims for success as a team and not as an individual.
We should relish and fully embrace the diversity of skills which, in turn, will help us strengthen business resilience, propel innovation, and continue to meet the ever-changing needs of our customers.