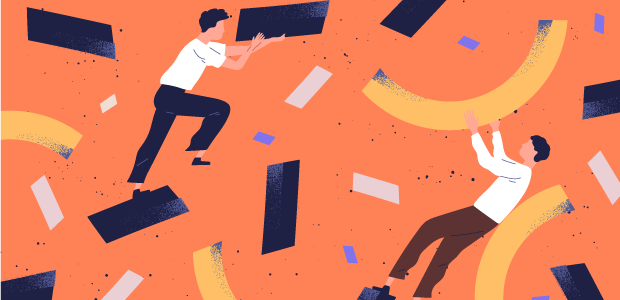 How to be in the 10%, when 90% of startups fail
What determines success vs failure? Why do so many businesses fail while others thrive? It is widely reported 90% of all startups fail.
It is estimated that 135,000 businesses are started globally each day, meaning around 80 would have failed by time you finish reading this.
So what can be learnt from these failures? How can we ensure greater likelihood of success? Most importantly, can we adopt a success framework that is applicable to companies and business of all sizes?
CB Insights studied over 100 startup failures and compiled the main reasons why: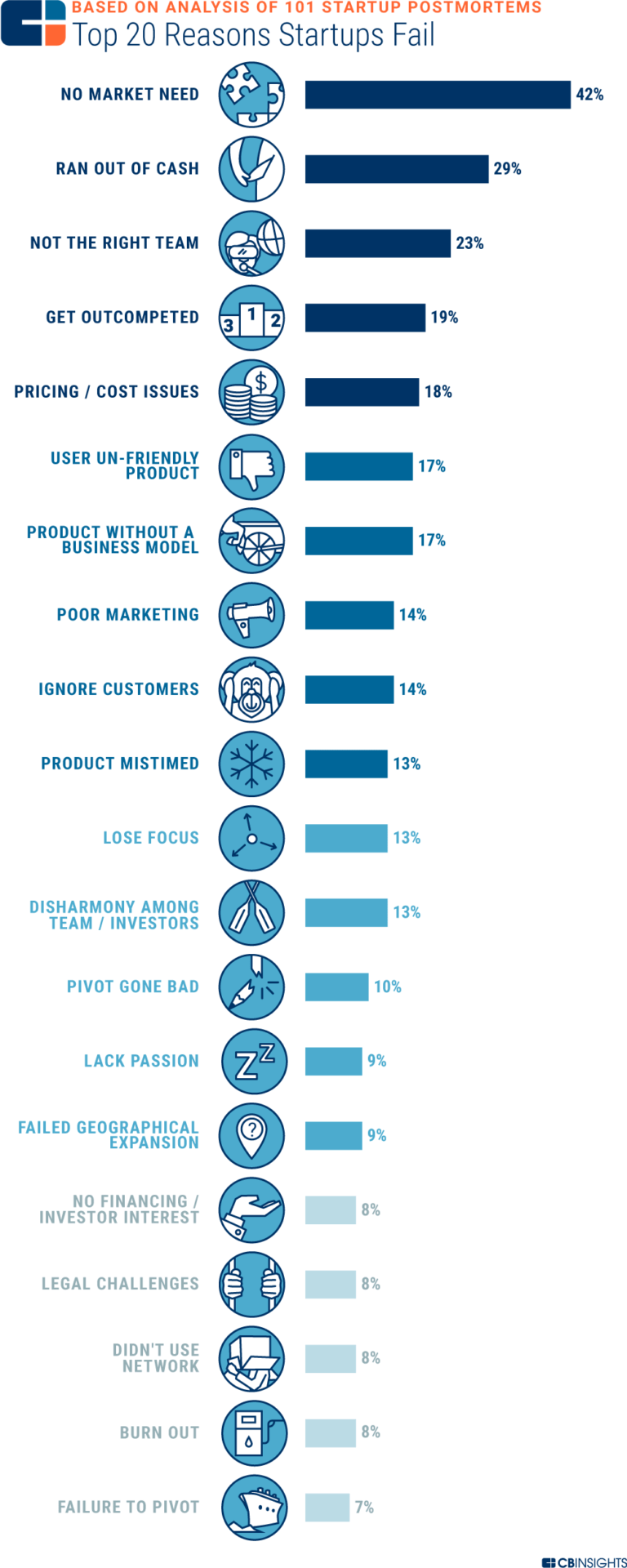 Looking through the list it becomes apparent how these themes are relevant to all businesses, irrespective of size or type.
The top reasons for failure are all linked to leadership and customers.
The primary reason startups fail ('no market need') exemplifies this. The founding team built a product or offered a service that customers did not want or need. This can be avoided at the start with adaptability and attention to customer feedback.
Leaders at the world's largest companies attribute much of this success due to their attention on customers:
So what practical steps can companies and businesses take to ensure their own success? 
The goal is to solve problems that serve their customers' needs. This involves:
Strong leadership to build out the right team.

A viable and scalable business model.

Adapting the product/service based on customer feedback.

Innovating to serve customers' changing needs.

Effectively marketing and distributing.
The benefits organisations of all sizes gain from adapting a startup approach are numerous. This strategy ensures businesses centre themselves around testing ideas with customers, rather than on planning and thinking in isolation. This framework allows companies to behave more like innovators as a habitual way of doing business.
Companies and business of all sizes can excel with a leadership team that keeps day-to-day attention on customers and adapting as necessary. This allows them to respond quickly to new situations and opportunities, ensuring their success at the top.