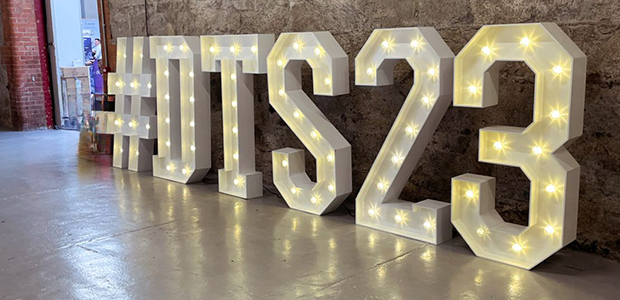 Dublin Tech Summit 2023: unveiling the future of technology
The Dublin Tech Summit 2023, held on 31st May - 1st June, brought together tech enthusiasts, industry experts, startups, scaleups, and visionary leaders to explore the latest innovations and trends shaping the future of technology.
One of the highlights of the Dublin Tech Summit was the impressive line-up of exhibitors that featured a wide range of cutting-edge technologies. From robotics and artificial intelligence to virtual reality and Blockchain, the event provided a glimpse into the transformative power of these emerging technologies. Attendees had the opportunity to interact with state-of-the-art gadgets, witness live demos, and engage in hands-on experiences, fostering a deeper understanding of how technology is reshaping industries across the globe.
The show boasted an impressive line-up of speakers and panellists who shared their insights and expertise on various topics. Keynote sessions addressed pressing issues such as ethical AI, cybersecurity, sustainability, and the future of work.
Artificial intelligence was definitely the talk of the town, with Ireland's first AI ambassador, Dr Patricia Scanlon, delivering the opening keynote speaking about embracing AI – the opportunities and challenges ahead. Other sessions included discussions around what AI regulation looks like, real-world AI applications, and how generative AI makes us feel superhuman.
As well as that, an inspiring panel of women leaders in tech discussed how they were driving diversity, equity, and inclusion solutions in the industry. The Brampton Innovation District unveiled a thriving tech ecosystem in the Metaverse and Alisa Cohn, an Author & Executive Coach, spoke about the secrets for successful unicorns.
A notable aspect of the Dublin Tech Summit was the dedicated platform provided to startups. The Ignite section featured promising early-stage ventures, providing them with exposure and valuable networking opportunities. Attendees had the chance to interact with budding entrepreneurs, learn about their ground-breaking ideas, and witness the potential of disruptive technologies first-hand. This segment of the summit highlighted the spirit of innovation and entrepreneurship, creating an ecosystem that nurtured creativity and collaboration.
A pitch competition took place across both days where startups were given the opportunity to present their business to a round of judges. The finals took place at the end of the last day, with IA Labs being announced as the winner and platform.55 as the runners up.
The Dublin Tech Summit 2023 demonstrated a strong commitment to promoting diversity and inclusion within the tech sector. The event showcased a diverse range of speakers, ensuring representation from various backgrounds, genders, and cultures. Inclusive discussions shed light on the importance of building an equitable tech industry, empowering underrepresented groups, and bridging the gender gap. This emphasis on diversity not only enriched the conversations but also set a positive precedent for future tech events.
Keep an eye on the Startups Magazine website as we bring you the latest news and discussions straight from the show!