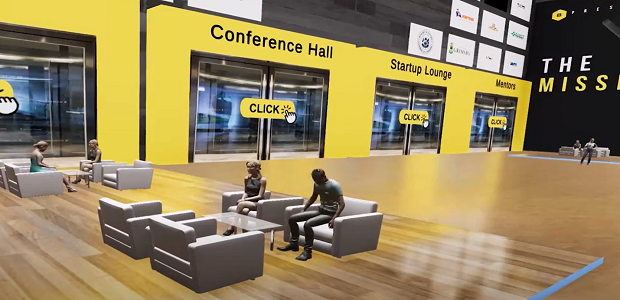 Dublin Tech Summit: startup incubator in the Metaverse
BHive is a global entrepreneur incubation programme providing hands-on guidance and support to empower startups from around the world to scale their business in North America.
The business incubation programme happens in three phases, providing you with the tools and resources you need to grow your business when you need them most.
Startups can work alongside global founders, meet mentors, and learn from specialists from various industries to help take your company to new heights.
At the end of the programme, applicants will receive Permanent Residence status and the tools and resources they need to launch their startup in Canada successfully.
Through BHive, you can get founder perks such as:
Networking events: monthly events provide an opportunity to build your local network and connect with mentors

500K of tech credits: over 500K worth of tech credits for platforms like AWS, Shopify, Hubspot and more

Sector specific referrals: advice, coaching, and templates on how to structure a pitch deck to present to investors, potential partners and more

An easier journey: founder and their families get help to settle in Canada quickly so you can focus on growing your startup

Grant access support: guidance on leveraging government grant, funding and subsidies for your startup

Labs and research facilities: leverage resources at the 20 post-secondary institutions located an hour from Brampton
Introducing the BHive Metaverse!
BHive is the first incubator to utilise the Metaverse. At the Dublin Tech Summit, visitors heard from the Mayor of Brampton as he shared his vision for building a thriving tech ecosystem.
The city, which is strategically located near Toronto, offers a gateway to the North American market for tech startups.
Watch the video below to walk through the Brampton Innovation District and connect with startups, mentors, the City of Brampton, and the team behind BHive.
Image above is a screenshot from the Metaverse platform, taken from BHive Brampton's YouTube video.