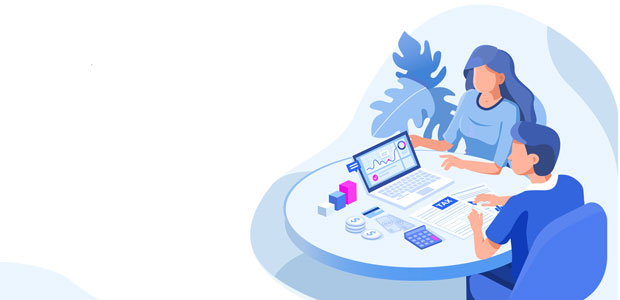 The Do's and Don'ts of business: a startups guide
As CEO and Co-founder of the UK's biggest free sharing app OLIO, it's fair to say Tessa Clarke knows a thing or two about what it takes to start and grow a successful business. She has rounded up her biggest business do's and don'ts for other ambitious entrepreneurs looking to build a successful new venture.
DO create a business plan:
Creating a business plan might sound like an obvious first step for an entrepreneur. And while some of the benefits of doing so are, indeed, very obvious, there are lots of benefits that aren't as obvious too.
When I wrote my first business plan before launching it was an incredibly helpful process as it acted as a powerful forcing mechanism to ensure I'd thought everything through properly. However, once I actually launched the business, I quickly discovered that my business plan was completely wrong! 
So why bother in the first place? 
Creating a business plan and then realising it isn't 100% right is a brilliant lesson in adaptation. Being able to respond quickly, take action, and put better ideas in place when something isn't working is absolutely crucial in business. 
Constantly testing, measuring and learning is one of the best ways to ensure your business is viable and in the strongest possible shape for success. Perhaps the most helpful book I've read to reinforce the importance of this agile iterative approach is the Lean Startup by Eric Ries - I recommend it to every entrepreneur I meet.
DO seek out credible expertise:
A super power of any founder is to be insanely curious and hungry to learn. There are two key ways to bring this to life:
The first is to listen to startup podcasts. They're abundant, free, and you can learn invaluable lessons straight from the horse's mouth. I feel like I've earned an MBA in entrepreneurship this way!

The second is to actively build a network of other entrepreneurs by simply reaching out and asking for a quick chat. When I do this I like to apply what I call "the rule of thirds" - I spend a third of my time reaching out to startups one stage ahead of us; a third reaching out to my peer group; and a third supporting and learning from founders a stage behind us - that way, all bases are covered and you're likely to get a strong mix of feedback
The other thing that's really important to remember about advice is that it's as much a reflection of the person giving it, as it is of your business. So make sure to really understand their perspective and experience before deciding whether to accept or reject any advice.
DO get to grips with fundraising: 
If you're a diverse founder, it's really important you understand the odds when fundraising. For example, female founded businesses get just 1% of all venture capital funding, whilst male founded businesses get 89%, and mixed teams get the delta. Black founders face similarly daunting odds. 
Although this is frustrating, it's important not to be deterred and instead get to grips with the challenges ahead, so you can come up with mitigation strategies.
When it comes to fundraising for OLIO, my Co-founder Saasha and I start all pitches with our business credentials and traction data nice and early, to force investors to take us seriously. We've also spent a lot of time absorbing the messages from Dana Kanze's work about how female founders are asked 'prevention' questions - which are all about the downside; and male founders are asked 'promotion' questions - which are all about the upside. The trick is to answer 'prevention' questions with 'promotion' answers! There's no doubt that fundraising as a diverse founder is incredibly challenging. But at OLIO we've done it four times now and have raised over £11m, so it is possible!
DON'T rely on 'silver bullet' ideas:
One of the biggest mistakes I've made on the entrepreneurial journey was spending so many of the early years hoping for a 'silver bullet'. It felt like every next feature, or marketing campaign was going to be the one! 
I've since realised that Ben Horowitz was absolutely spot on in his book The Hard Thing about Hard Things when he said there's no such thing as a silver bullet - there's just a s**t tonne of lead bullets. Coming to this realisation was an enormous emotional relief and a real turning point in terms of how we thought about scaling OLIO. 
DON'T get set in your ways:
One of the biggest mistakes I made in the early days was applying a classic 'big company' mindset to building a startup. In a big company you're expected to be an expert in your domain, and to set plans for the next 6 or 12 months, and then not deviate from delivering on that. If you take that approach in building a startup, then unfortunately it's a surefire path to failure! 
Instead, I realised that I needed a complete mindset shift to one that accepted that 90% of everything in the early days was completely unknown, and that's OK! It was now my job to test, iterate and learn as quickly as possible. And so whilst the overall vision never changed, the path that we were taking to get there needed to be constantly evolving. Being set in your ways helps no one. 
DON'T neglect your team:
Most businesses say that their people are their most important asset. However sadly, very few act like this is true in practice! In our experience, Daniel Pink was absolutely spot on in his book Drive when he said that employees are motivated by three things: mastery, autonomy and purpose. I would add that this needs to be underpinned by a fourth thing - which is providing robust support for mental and physical wellbeing. 
We've found at OLIO that being a remote-first business for the past six years has been one of the most powerful contributing factors to enabling us to fulfil two of these four factors - namely autonomy and well-being - and are thrilled that post COVID-19, many other businesses have now realised this too.