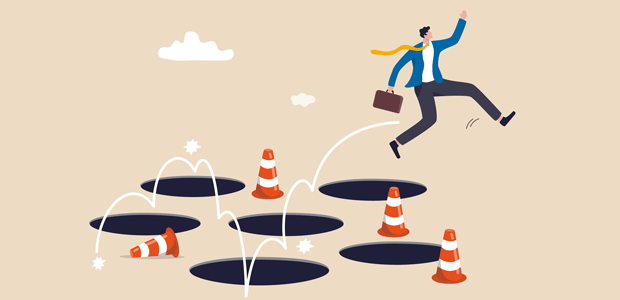 Common set-up missteps made by startups and how to avoid them
Setting up a new business can be an exciting time. Everything is new and the possibilities are endless. However, you don't want to fall into the trap of making a few wrong decisions, leading to real problems down the line.
To help guide your startup planning process, we've listed some of the common missteps that new businesses make. The good news is these startup snags can easily be avoided with a little insight and a lot of forward thinking.
Not taking business communication seriously
Don't let your startup make the mistake of not prioritising business communication systems early on. The result of leaving your comms as an afterthought will be ineffective tools, which will create unnecessary hurdles that your team will be required to overcome on a day-to-day basis. 
To prevent this, creating a clear communications strategy addressing your core business needs will ensure your phone system does what you need it to, enables efficient communication for your employees on day one and doesn't hinder productivity.
The Chatterbox Matrix demonstrates just how important phone calls are to those who do business in the UK. But this doesn't have to mean installing traditional office hardware. As more people adopt remote or hybrid working, flexible cloud-based business phone systems are a must-have to keep the conversation going from anywhere, at any time. 
Focusing on Cost Over Functionality
When starting up a business, it's often easy to look at certain systems that are good value for money and buy them straight away, forgetting that they don't always provide the functionality you need.
For example, upgrading to a modern VoIP system may be a good idea, but does the platform you've chosen provide the functionality you need to run your business efficiently? To gain real benefits and value for money, you should be looking at VoIP or cloud-based solutions solutions that also offer easy integration with tools you already use, such as Hubspot, for maximum productivity.
A lot of tech systems can seem good at first glance but will soon be expensive in the long run due to them being time-consuming to change or upgrade to a system with better functionality.
So, what's the solution? By taking time to research each potential system and how it meets your business needs, the risk factor of buying the wrong one and wasting lots of money is significantly reduced.
Short-Term Thinking When Creating a Tech Stack
A tech stack is one of the most important things to build correctly when starting your own business. Many startups neglect this, and only think of their tech stack in the short term, and not how it will support the business in the long run.
Startups often experience periods of rapid growth and change. As a result, your tech stack can quickly become useless if it was implemented with a short-term focus and can be costly in time and money to update or replace.
Future-proof your business tools by considering what your need from them now, as well as in the future. This ensures your phone systems can adapt and grow with your business, instead of becoming a costly problem later down the line.
To wrap things up
There is a lot to get your head around when you decide it's time to set up a business. Over time you will learn important lessons that will help enhance the business to create the dream you always envisioned.
By taking note of these common missteps often made by startups, you can cross them off the list of things you have to worry about as your drive your new business towards success.