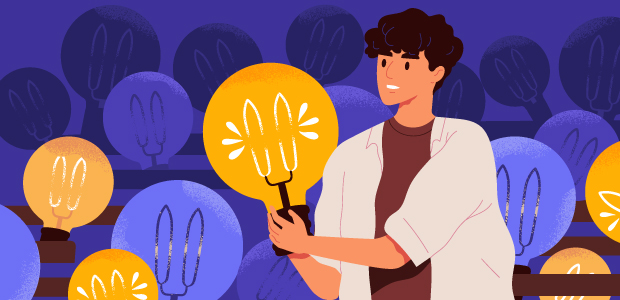 Bringing together innovators at the Malvern Festival of Innovation
Innovation company business mix is the key contributor and platinum sponsor for the 2019 festival from 7th-12th October 2019. The Malvern Festival of Innovation is a week-long celebration of innovators, host to multiple symposiums, a gala event, comedy night and formal dinner.
The Malvern Festival of Innovation is having the world of innovation arrive on its doorstep in 2019 thanks to the power of collaboration with a new global company.
London and Singapore based business mix is bringing its international network of clients, partners and associate network to the festival to share their thoughts, views and experiences on innovation, sustainability and collaboration.
Set up in London's Shoreditch district in 2017, business mix works with partners and clients in Israel, India, Cameroon as well as Singapore. They offer a unique solution by working in the space between the corporate and startup world. Its Founder, David Page, has built a company that helps large corporates to innovate and startups to scale up.
And that's not all. business mix has a track record on diversity and inclusion - bringing a range of talent to the table. The company has a high number of females in all roles plus associates, partners and clients, from a range of backgrounds and cultures that are eager to share their experiences and knowledge with festival goers in Malvern.
Founder and CEO of business mix, David Page, said about the sponsorship of the festival: "The Malvern Festival of Innovation is a good fit for business mix as it shares the same ethos around innovation and collaboration that our company stands for.
"Thanks to our network of talented individuals and companies, we're able to bring a flavour of what's going on globally in innovation, sustainability and the cyber world for this week-long event. It's a very exciting time to be in innovation and we're looking forward to getting stuck in."
Festival organiser, Dr Adrian Burden, said he's delighted with business mix's involvement in the festival. He added: "We're excited to have business mix on board. They bring a wealth of experience, expertise and diversity to this year's festival and that's going to add an interesting dimension to the event."
The Malvern Festival of Innovation is hosted by Innovate Malvern Community Interest Company - a social enterprise based at the Wyche Innovation Centre that promotes innovation and creative thinking in and around Malvern. It delivers the annual Malvern Festival of Innovation, including the Next Generation Innovators schools outreach day, as well as a growing number of other events and initiatives throughout the year.