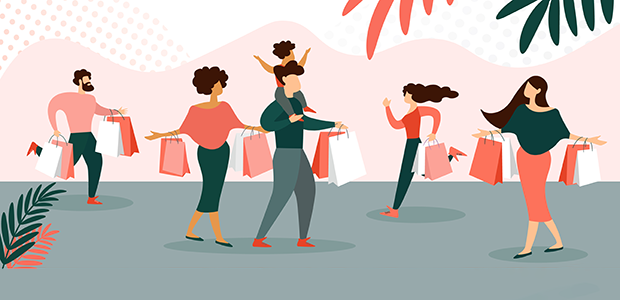 Boisterous Black Friday business tips
Black Friday is one of the most important sales periods in the calendar for startups and SMEs. Consumers are predicted to spend a record breaking £9.42bn this Black Friday weekend, mostly through online channels.
Competition is fierce, highlighting the importance for startups to be prepared in terms of their strategies to differentiate, attract enough customers, and create brand awareness. Like last year, there is more than usual riding on getting your strategy right than ever before as most shopping will be done online.
Startups Magazine caught up with technology startups, Primis, a sustainable customer experience tool, and Happy Yolk, an integrated social and PR agency. This gave us an insight into how they have been preparing for the occasion.
Adapting marketing and PR campaigns accordingly
Alissa Khan-Whelan, Head of Social and Influence at Happy Yolk explained how the company is adapting its PR and social campaigns for Black Friday.
Alissa stated: "Our campaigns start with pre-event content and partnership strategies in order to increase awareness and provide inspiration to build consumer demand."
Alissa discussed the value in increasing ad spend on promoted and sponsored activity and taking advantage of PR networks and social media followings by offering exclusive deals.
The results from this strategy provide Happy Yolk valuable insights, shaping their strategy to maximise the return on investment for clients. During Black Friday, Happy Yolk increases its spending on sponsored and promoted activity, for example, by ensuring it has budget to partner with influencers. "This generates excitement, wider brand awareness, and converts – usually at record levels," said Alissa.
Black Friday creates "utter madness"
During the lead up to Black Friday weekend, traffic to Primis' partner sites triples (a 200-300% increase), demonstrating the importance of the event to a startup. This is due to the volume of traffic generated to the platform because of the increase in packages being dispatched by partners.
Rebecca Griffiths, Founder of Primis, stated that most of its customers spend 50% of their marketing budget on influencers. Primis can then promote the influencers on the tracking pages with a link back to their Instagram accounts.
Despite these positives, Rebecca said that Primis is so busy with promotional efforts that new business calls are halted because of the "utter madness" generated by the event.
What about sustainability?
Looking at Black Friday through a sustainability lens, it is no secret that it encourages unconscious consumption.
Weglot, a website translation software, has reported they will be donating 50% of its sales from Black Friday and Cyber Monday to various humanitarian charities. This means the startup has taken more of a backseat, instead investing in promotional campaigns to raise awareness of the initiative.
Weglot will not be participating in Black Friday weekend, or any similar holidays. Instead, it will encourage consumers to finalise their purchase over the weekend to help contribute to its charitable initiative.
Many other startups, specifically ones with a key focus on sustainability, choose not to participate in Black Friday, or similar events. Read more about such businesses here.
Final thoughts
Black Friday is a highly competitive event, and startups need to ensure its deals and savings reflect this nature. Alissa exclaimed the importance of remaining true to your identity: "Don't try to directly compete with big players, instead highlight what makes your startup unique."