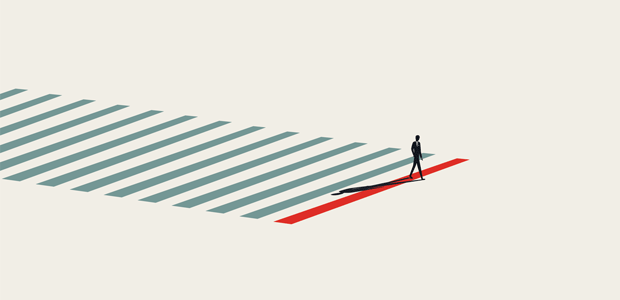 5 Small Business VoIP Benefits That Drive Growth
We all know the importance of communication with our customers. But effective communication is easier said than done.
Communication is vital within your organisation. Teams need to be able to contact one another easily, whether they are in the same building or working remotely.
This is where Voice over Internet Protocol (VoIP) comes in. We'll discuss the benefits of small business VoIP and how it can drive growth within your business. 
What is VoIP? 
VoIP offers an alternative to bulky landline equipment. Instead of relying on local phone lines, VoIP uses an internet connection to facilitate high-quality phone calls, complete with a virtual phone number for business use.
Your provider will give you an "IP phone," which can be plugged into your computer. You can then start to receive phone calls. 
While the technology is by no means new, it isn't going out of fashion any time soon. In fact, the VoIP market's compound annual growth rate is estimated to grow by 15% from 2021 to 2027.
Let's look at five ways VoIP can help your business. 
1. High-quality, flexible calls 
Unfortunately, most people have experienced poor-quality calls. This experience can be extremely frustrating. The average customer feels the same way. 
That's why it's important that you can give them the best possible call quality. VoIP ensures that you'll have quality calls if you have a strong internet connection. This means no issues with latency or customers being cut off.
As well as ensuring quality, you'll want to ensure that there's always an available agent to take a call. With a traditional landline, this is a guarantee you cannot always make; you will always be limited by the number of agents you have in an office.
With VoIP, you don't have this restriction. Whether an agent is at home or travelling, they can easily access their IP phone. This means that someone is always available to take a call. 
2. Easy scalability 
One of the big issues with traditional landline phones is that if you need to add additional phone lines, it can be costly. If you want to grow your business (and you probably do), you'll need to add a sip telephone lines.
This could happen more regularly than you'd like. For example, your business may undergo rapid growth. If so, you'll need to add more staff, search domain names to register costs for a better-performing site, and potentially move locations. There's a large bill attached to this. But this doesn't have to be the case if you choose VoIP. Because communications are carried out over the internet, there's no physical phone line. There are no added costs if you need to add an additional teammate.
3. Levelling the playing field
Every small business has a common problem; how can it compete against big companies? Finding a way to stand out against these competitors is often difficult, and businesses have to rely on a restricted budget to reach customers.
Along with the price of a traditional phone, many communication-related costs can add to a business's troubles. Your business will probably need video conferencing software for internal meetings. You will also need systems that allow for the holding, forwarding, and transferring of calls. 
VoIP helps to cut these costs by providing a cost-effective alternative, bringing these features into a single package. As well as bringing down costs, this simplifies processes for your workers. The features they need are easily accessible from one application.
Using VoIP means reduced costs and increased convenience. This allows you to put more time and cash into other ways of improving your organisation and standing out from the crowd. 
4. Simple and secure 
You will probably have two questions concerning VoIP. Firstly, how easy is it to set up? Secondly, how secure is it? Let's address these points one at a time.
We'll start by looking at the installation. Luckily, VoIP is generally considered easy to install. This means that even people who aren't tech-friendly should be able to manage its setup easily. 
Now, let's look at cybersecurity. Understandably, you might have some concerns about the safety of VoIP. Your call databases will probably contain the details of countless customers. But VoIP is actually more secure than a traditional landline phone.
This is because it includes features such as end-to-end encryption and password protection that follow the NIST password guidelines 2022, helping to prevent data breaches. VoIP systems are also regularly updated. Providers frequently detect potential data issues, and software is patched.
So yes, VoIP is simple to install and operate, and it's also secure. 
5. Better Interactions with Customers
Today, perhaps more than ever, customers expect interaction from businesses. That's why it's important that every business can find ways to connect with its customers.
This should also apply to the ways businesses interact with customers over the phone. When talking with your agents, customers should feel they are your priority. 
You can reduce the chances of calls being missed with a VoIP solution and a call centre call flow. This is because the software allows you to select secondary devices that can receive unanswered calls. Let's imagine that a customer rings your office phone, but you miss the call. VoIP will forward the call to your cell phone or to a PA.
VoIP also includes a feature called Automatic Call Distribution (ACD). If a customer calls your organisation, ACD ensures they're directed to the support team they need.
Could VoIP Be the Solution for You? 
As we've seen, having a good hosted VoIP provider  can bring down the costs of your phone bills. It also combines key software into one application, simplifying processes and ensuring work is done more quickly.
There's no doubt that VoIP can be transformational and might just be the growth injection your business needs.