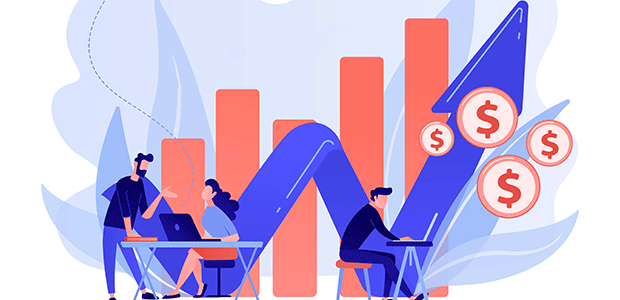 trumpet makes some noise with pre-seed funding
London-based B2B sales startup trumpet has secured £1.6m in a pre-seed funding round led by Lightbird Ventures, alongside Triple Point Ventures, Haatch and female-led Anamcara Capital, and a number of high-profile operators from Loom, Cognism and Reachdesk.
With global expansion on the horizon, this investment will allow trumpet to grow its engineering, marketing and commercial teams to meet the demands of a customer waitlist of more than 1,600 SME and Enterprise companies from over 10 countries, including the likes of Otta, Datadog, Deel, Google and GoCardless. 
According to a Gartner report, by 2025, 80% of B2B sales interactions between suppliers and buyers will occur in digital channels. To tackle this booming space, Rory Sadler, former sales lead at Hotjar, co-founded trumpet alongside Nick Telson and Andrew Webster, both of whom successfully exited DesignMyNight in 2019. Instead of outdated PDF decks and email chains, trumpet allows sales professionals to create personalised and data-driven microsites, or 'Pods', in minutes, using APIs, no-code tools and templates. As a result, users can chat directly with customers in one place, while tracking customer engagement and leveraging top-performing content via AI-powered analytics. The data and engagement gathered across different sales Pods will automatically alert trumpet users to help convert more opportunities.
Having worked in the industry for 15 years combined and interviewed more than 150 salespeople, the founding team understands the various pain points associated with B2B sales. At the start of the sales cycle, salespeople and marketing teams waste hours creating personalised decks and closing warm leads. trumpet provides one digital link that transforms the entire sales process from pitch through to close, doubles deal conversions, saves salespeople 10-hours a week on average and reduces the length of the sales cycle by 40%. Early beta stats also show that 75% of the Pods sent out by users are opened by their sales prospects vs 6% of PDFs opened that are attached to sales emails. 
Rory Sadler, co-founder and CEO of trumpet said: "We're very excited to announce this new funding as we embark on the next stage of our growth journey. Having personally experienced the pains of designing and personalising countless sales assets and navigating complex buyer journeys throughout my career, I'm confident trumpet is the answer to these industry-wide problems. The platform provides salespeople with a no-code solution to create live, centralised and personalised microsites which can be used across the entire sales cycle. This seamless experience speeds up and optimises buyer journeys whilst reducing the growing amount of admin salespeople are faced with. Covid-19 accelerated digital transformation like never before and we are well-positioned to provide the perfect tool to help stimulate a digital shift in B2B sales and the initial data coming out of the Beta is extremely exciting."
Thomas Meier, managing partner at Lightbird Ventures states: "We see a huge market shift happening in which companies use technology to enable the buyers' decision-making process and leverage data & engagement metrics to increase conversion rates during the sales process. trumpet's solution delivers a superior buyer experience from a first sales touch point through to onboarding and gives revenue teams superpowers. Rory, Nick & Andrew convinced us as a founding team with their mix of company-building experience and deep understanding of the sales industry. We are excited to be partnering with them!"