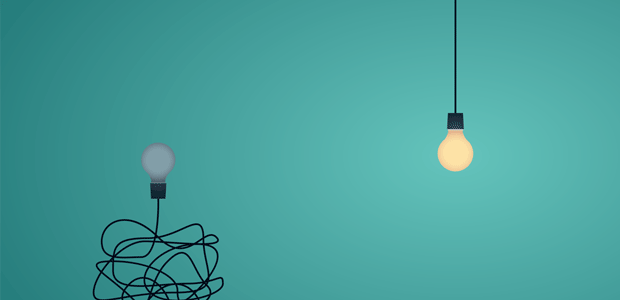 Preparing for the future of marketing
The last decade has seen a huge boom in the global startup ecosystem, with digital and tech startups driving innovation across every industry imaginable. Last year, VC investment in startups hit an all-time high, almost doubling to reach $621 billion globally and shatter historic funding records. In recent years, the UK has created more tech unicorns than any other country except the US and China. Following a turbulent couple of years, post-pandemic investor confidence in startups seemed to have skyrocketed, and it seemed the startup sector was on the path to an unprecedented recovery.
Prioritizing digital growth
Amid widespread economic uncertainty and rising inflation however, startup funding has stalled, falling the most it has since 2019. There are concerns of a potential downturn, with a combination of economic factors undermining investor confidence in the startup sector. During periods of low investor confidence, having a robust growth strategy and achieving profitability are key for startups, which is where digital marketing comes into play.
The digital landscape is shifting dramatically with the demise of cookies, something that we at Pixis understand only too well as a VC-backed growth business that provides no-code AI solutions for marketing. Despite fears of a potential economic downturn, the artificial intelligence industry looks set to thrive, with an expected CAGR of 43% through to 2027. For startups looking to secure their long-term growth then, investing in an AI-led digital strategy should be a priority. By harnessing the potential of first-party data in their marketing efforts and integrating AI into their tech stack, founders can seamlessly accelerate customer acquisition.
Targeting audiences in a cookieless world
In a climate of growing awareness of online privacy issues and GDPR, the legitimacy of first-party cookies is increasingly in the spotlight. New data privacy legislation from Google and Apple means that the way we use third-party cookies is changing. This represents a challenge for startups and established businesses alike looking to drive expansion, as marketers will no longer be able to track user behaviour and pursue leads the way they used to in the past. For those brands dependent on third-party cookies alone, Return on Advertising Spend (ROAS) is expected to plummet.
While this might sound like the end of the world, we often forget one thing: first-party data. Your business has its own built-in data source, with data collected from a range of touchpoints throughout the customer journey, from website visits to social media interactions to CRM systems. Not only do you have permission to use this data, it's also unique in that it's relevant to your actual customers, rather than anonymous users online, meaning you can build a full picture of your customers. This data can be organized by technologies such as customer data platforms, so other technologies can plug-in and use it to power effective campaigns.
Many founders don't realise they're sitting on a goldmine of highly personalized and relevant insights from first party data, simply because this data is scattered across a range of customer touchpoints. To access the depth and wealth of information contained in first party data, it needs to be integrated into a single dashboard or single-access view which becomes difficult to do manually. This is where AI comes into play. To optimize first party data and achieve its full potential, digital-first companies need to combine it with the right decision-making capabilities. But building tailored machine learning models isn't a realistic prospect for most startups, who don't have dedicated teams of in-house data scientists. The good news is plug and play technology now exists to take the hard work out of machine learning.
Harnessing the power of no-code AI
No-code AI systems plug into your organisation's existing systems and analyse previous marketing data to determine how to best allocate marketing spends. Using data from the digital channels you normally use to reach your consumers, it builds micro-cohorts that match specific profiles from your first-party data that are likely to be receptive to your message and automatically personalize messaging and visuals for these cohorts. The AI learns from these variables to build personalised campaigns, allowing you to increase your reach, find new customers and identify new opportunities. These optimised campaigns can not only deliver an improved ROAS, but also respect the growing need for online privacy.
For startups looking to secure funding from VCs in an uncertain economic landscape, it's more important than ever to have a solid and well-thought-out expansion plan. User acquisition should play a central role in this strategy, which means now is the time to invest in a sophisticated AI infrastructure.  While this is understandably an uncertain and stressful environment for founders, the downturn can in fact be an opportunity to differentiate from competitors: tough times force innovation and allow founders to define their priorities and refocus their resources and energy.