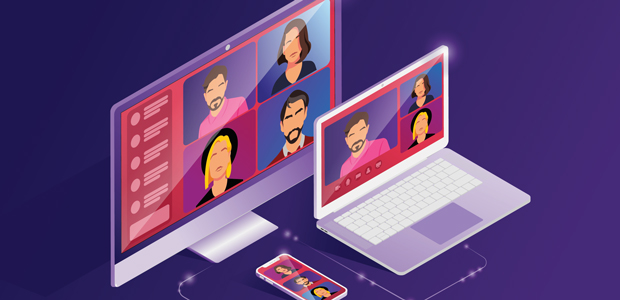 The Power of Video Marketing: PreviewMe
In today's digital world, businesses are looking for new and innovative ways to connect with customers.
Not only do they need to stand out, they also need to be able to build trust with their audience. Cue, PreviewMe. 
PreviewMe is a short form video platform for sales and marketing teams helping businesses build trust, rapport and credibility with their audience right from the very first interaction.  
PreviewMe allows users to create customisable landing pages with clickable calls-to-action, document uploads, contact details, and of course, video. Personalised short form video builds a more personal connection with the recipient, allowing businesses to create a more authentic brand and tailor more personalised content for clients and prospects. 
In 2023, video is King. It's more engaging and memorable than other forms of content and it captures the audience's attention and holds it for longer periods, making it an effective way to deliver your message and showcase your products or services. But it's not just about capturing attention; there is a five letter word at the forefront of every marketer's mind right now. Trust.  
Today, trust is more important than ever. With countless options available to consumers, the emphasis on buying from a brand they trust is huge. Video marketing helps businesses establish that trust by creating a more personal connection with their audience. Seeing someone's face and hearing their voice creates a human connection that can't be replicated through text or images alone. This connection is essential in building trust and credibility with potential customers. 
PreviewMe takes this to the next level by providing a platform where businesses can easily create and share video content that creates a personal connection with their audience. And the biggest way to build trust and confidence? Video testimonials. PreviewMe allows users to harness the power of social proof with a template that enables customers to seamlessly record and send video testimonials.  
Like everything else, how we market and sell to our audience has evolved. Sales efforts are no longer presentation first. The emphasis today is on customer-centric selling, building relationships and identifying needs. Efforts are focused on discovery and active listening to find an optimal solution for the customer. This is why video has become one of the most widely adopted channels for sales outreach in the past two years. It gives sales teams the ability to connect, collaborate and close deals in ways unimaginable just a few years ago. 
As a marketer, I know that one of the biggest challenges marketing teams have is keeping sales on brand! Sales have a tendency to create their own brand language, use colours that appeal to them on the day, use logos that are incorrectly sized or maybe even a logo from before the rebrand five years ago (we love you sales teams!). These things can dilute the brand's identity and confuse potential customers. That's where custom video landing pages can come in handy. By using a platform like PreviewMe, sales teams can create customisable landing pages that are pre-approved by the marketing team, ensuring that they stay on brand. Customisable video templates can be used to showcase products or services, while also featuring the brand's colours, logos, and messaging. Sales reps can easily input their own contact information and specific call-to-actions while staying on-brand, all within the confines of the PreviewMe platform. This ensures that the brand identity remains consistent across all touchpoints, resulting in a more cohesive and effective sales strategy. 
PreviewMe is a game-changer for sales and marketing teams looking to establish a personal connection with their audience and build trust in a digital world. By incorporating short form video into their marketing strategy and using tools like PreviewMe, businesses can build better connections earlier, ultimately leading to increased sales and customer loyalty. 
The power of video marketing is clear, and businesses that embrace it will be the ones that stand out in today's competitive digital landscape!