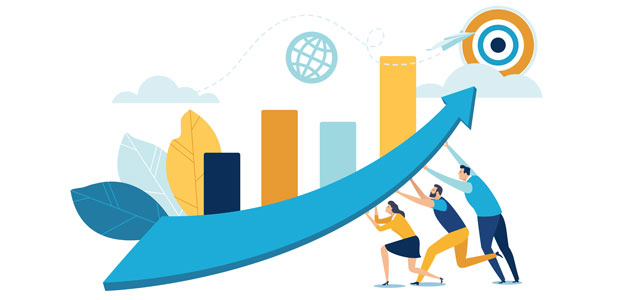 Meet the startup that is tenacious about ethical business growth
Growth Animals was founded during lockdown in 2020 by a team of tenacious marketeers that want to do more than just marketing, they want to give back. Here, Startups Magazine, speaks to Chris Thornhill, Co-founder & CEO of Growth Animals to find out more.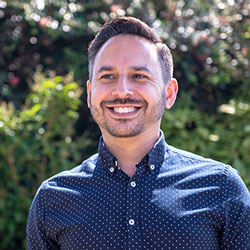 Tell me a little bit about Growth Animals and what you guys do?
Growth Animals is an ethical growth marketing company that I launched officially in September 2020, alongside my Co-founder and 'work wife' Jen Bayford. We're on a mission to champion a win, win, win approach to business and help conscious capitalists to grow their sales at the same time as growing their positive impact, therefore creating a win for them, a win for their customers and a win for society.
We're a hybrid model, in that we provide consultancy style support around strategy, planning, campaign development and branding, while also providing full service solutions, through a combination of our in-house digital marketing expertise and our flock of favoured freelancers.
As the Founder, tell me a little bit about yourself and your background?
Like many, my dreams of being an astronaut were short lived and I fell in love with marketing while studying business at Manchester University. I've since spent the majority of my career launching, building and growing brands across multiple sectors and countries, client side for the Carlsberg Group and Goodwood Estate.
I'm now also a Trustee for the fabulous charity, Dementia Support, a doting father to a four year old daughter, a petrol head and a self-professed whisky connoisseur (Islay whiskies all the way!). 
Where did the idea come from?
The idea for Growth Animals was inspired by an act of philanthropy during the first lockdown last March. As the then Head of Marketing at Goodwood, I unfortunately had to put the team on furlough and asked my now business partners, Jen and Jerin, whether they'd do some free consultancy for Dementia Support.
At the time, I viewed it as a good opportunity to get some smart brains across the charity's marketing, but when they played the work back to me, we had our eureka moment and realised that this could and should be our new day job. The rest, as they say, is history.
What is your main goal and vision?
Our vision is to establish a new standard of marketing in which everyone wins: a win for clients, a win for customers and a win for society. We'd like to improve the perception of marketing and show that it can be a power for good.
Too often the average person has a perception of marketing as being persuasive or manipulative. Instead, we intend to champion a form of marketing that is helpful and inspiring.
Are there many businesses in the ethical marketing space, if so, how do you differentiate yourselves?
There are some, but perhaps not as many as there should be. We're all for engaging with other ethical marketing businesses, as we're keen to learn from others and expand the movement together. What we've experienced so far is that those other players in the category often specialise in different disciplines, or have different views on the types of businesses that they're prepared to work with.
For example, some are more activist in their approach and won't work with alcohol brands or other categories that have any link to unethical behaviour, but we take a more pragmatic approach (with some fairly notable exceptions such as arms companies) that says, all businesses are capable of change and that change is better influenced from within.
How many on your team and how did you build and grow it?
We're soon to become a team of six from our starting point of three. Being so fresh out of the box and keen to help young talent, we signed up almost immediately to the governments Kickstart Scheme and will soon be greeting two Junior Growth Hackers to our team.
Our hope is that as we continue to grow, we'll then be able to take one or both of them on full time at the end of the six month scheme. We also have a very clever young intern working with us and are exploring more ongoing structured intern programmes with local universities and colleges.
Why are ethical and sustainable businesses so important especially right now?
Younger generations were already concerned about macro challenges like inequality, diversity and climate change pre-pandemic. The pandemic has only accelerated that, increasing the desire for ethical and sustainable business amongst younger generations while also expanding that to older and more well off parts of society.
Some incredible recent pieces of research have shown how quickly the world's attitude has changed and one of my favourite stats came from a global study of 8,000 consumers reported in Forbes last year, where 83% of those surveyed said companies should only earn a profit if they also deliver a positive impact.
What challenges have you faced, and how have you overcome them?
Like any small business or startup owner, we've had to learn as we've gone along and therefore experienced that rollercoaster of anxiety, exhilaration, doubt and delight that those entrepreneurs will be all too familiar with. We're lucky that we're three people who knew and trusted each other implicitly from the beginning, so we've made sure to support each other throughout and pay close attention to our mental health.
One nice idea that Jen initiated for us, at a time when I was struggling for positivity, was to insist that we all share three positives at the end of each day on our whatsapp group, no matter how small. It's been a great way to ensure you personally focus on the positives and get a boost from hearing regularly about all the great stuff your team is doing.
How has the past year been for you guys and what challenges have you faced with COVID?
We have a strange relationship with COVID. There's no doubt that COVID was the catalyst for creating Growth Animals, so without it, I wouldn't be here answering these questions.
However the extended periods of lockdown and the effect that's had on business activity has given us the odd moment where we've really had to hold our nerve. It has however made us more determined than ever to succeed and we're confident that the experience will hold us in good stead for the foreseeable future.
Has it affected the industry as a whole?
The industry, like many, has had its winners and losers. Those in the digital and tech space have benefited from the mass migration to remote working, shopping and living. Those in more traditional marketing disciplines have found life much harder.
And while the big guys responded to the first lockdown with the same carbon copy and trite messages of support for customers, set to backdrops of sombre piano music, there were some cases of real ingenuity from the smaller players.
What do you guys have planned for the future?
We're on the cusp of having our B-Corp pending status approved and are going to be launching an entry level consulting product, the Ethical Healthcheck, in the next couple of weeks. We're excited about bringing on board and growing more purpose-led clients and helping those that are yet to find their purpose what that might be.
And we mirror all our commercial successes with positive social impacts, from providing nutritious meals to underprivileged families every time we win new clients, all the way through to contributing to kids music lessons every time someone new signs up to our mailing list, so we looking forward to seeing our positive impacts grow with us.