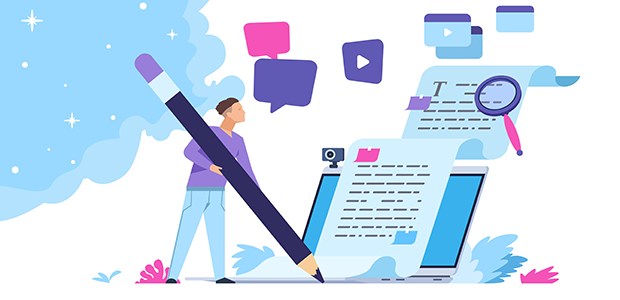 Kolabtree releases guide to outsourcing content creation
To help small and medium-sized publishing firms produce high-quality content, meet tight deadlines and reduce pressure on in-house writers, Kolabtree has released How to outsource content creation: The ultimate guide for science publishers. The whitepaper explores the benefits of outsourcing content writing, challenges publishers face when putting together content and the different types of content that freelancers can help produce. The white paper can be downloaded for free here.
The digital publishing industry is highly competitive, and increasingly relies on the rapid production and distribution of content. Publishing houses need to stay ahead of the game by putting out digitally engaging, verified, factually accurate content across a broad range of niche subject areas within different scientific disciplines.
However, the pandemic has shown how fast the science and medical world can shift, and it can be challenging for staff writers to keep up, especially if the writer specialises in a particular area.
The white paper is built on contributions from Kolabtree's freelance writers, who shared their experience and insights into the challenges facing publishing companies and the different types of technical content that freelancers can produce.
With more than one trillion pounds being spent every year on academic research, producing an average of more than two million papers, the white paper also discusses how publishers can scale content creation while maintaining scientific rigour.
"The digital publishing industry is at a crossroads — it needs to produce more content to keep up with demand while projecting the depth and understanding that complex topics like microbiology and medical science require," explained Ashmita Das, CEO of Kolabtree.
"For most publishing companies, it can be a challenge to balance quality with quantity and we wanted to demonstrate how outsourcing content development can solve this.
"The knowledge and expert economies have ballooned, and this provides a new resource for stretched writing teams — freelancers," added Das. "It's now easier than ever to recruit freelance writers for one-off projects, like white papers and journal articles, providing much-needed flexibility while helping content managers meet those tight deadlines."
Kolabtree has a database of 15,000 scientists and academics with expertise in more than 2,000 specialisms, including medical writing, editing and consulting. Publishers can post their project for free, set a budget and decide who best meets their needs.