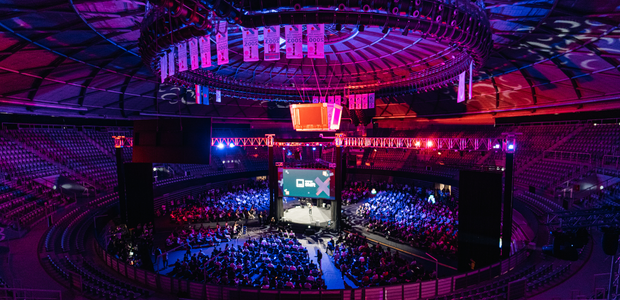 Infobip Shift 2022 impresses with record numbers, announces the global expansion of the developer conference
Infobip Shift, the largest developer conference in Southeast Europe, gathered more than 4,000 attendees in its 11th edition held last week. Developers, software engineers, and IT experts from more than 30 countries worldwide came to Zadar, Croatia for a two-day event featuring more than 75 talks, and almost a hundred speakers.
''This year's Infobip Shift again demonstrated its global potential, while content and production level reached new heights. We will continue to gather the tech community from all over the world right here in Croatia, but we are also excitedly preparing for a conference in another continent, which we will announce soon'' – said Ivan Burazin, Infobip's Chief Developer Experience Officer.
Infobip Shift 2022 hosted six different stages, thematically different for developers of different backgrounds and interests. Developers from global tech companies such as Microsoft, Google, Cisco, and Amazon shared their knowledge with the attendees on DevEx, Tooling, Web, Web3, and Cloud Native stages. Well-known developer experts, such as Kitze, Charity Majors, Tejas Kumar, Kent C. Dodds, and Hakon Wium Lie also presented their talks, and answered the audience's questions.
More than 30 startups, members of the Infobip Startup Tribe, had a chance to present their ideas, and compete in the pitching competition at their own stage. Representatives from Goldman Sachs, Palm Drive, and 500 Emerging Europe were on the panel discussions, giving up-and-coming companies solid advice on how to find their next investor.
Infobip Shift has once again presented itself as the central tech event in Southeast Europe, but with serious global ambitions and plans to take it to the international developer audience.