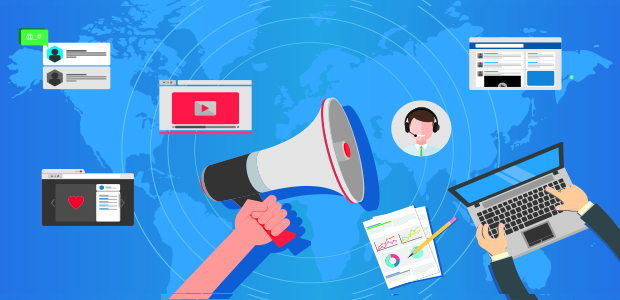 Five PR tricks to build up your brand
Once upon a time, public relations tactics were all about crafting a press release, pitching to journalists and building up a great contacts list. While these strategies are still important, today's always-on world commands us to think more creatively.
But without an endless PR budget as a start-up, you need to pick your tactics wisely. In this blog, we look at five of our favourite tactics, with some great PR strategy examples to show you how they're done.
Our top 5 PR tactics for start-ups
Newsjacking
Newsjacking is all about monitoring the news and responding to stories in the moment to elevate your brand. As the name suggests, it involves hijacking the situation, so you need to be well prepared and put some effective monitoring systems in place.
Your start-up needs to know exactly what topics it can hijack. That way, you can be ready to respond with commentary and thought leadership pieces when the right news story arises.
The best way to plan is to map out the broad subject areas that your business can confidently speak about. You can prepare short commentaries in advance and then easily tailor them to fit the exact news story in the moment.
It's a great way to not only generate news coverage for your brand, but to show that your startup is relevant.
You may also find more light-hearted ways to use this public relations tactic. Norwegian Airlines did this brilliantly when Brad Pitt and Angelina Jolie split up. They placed an ad that simply read: "Brad is single. Los Angeles from one way/including taxes £169."
This is such a simple concept that uses humour to advertise the brand's core product while capturing the mood of the moment.
Build up brand ambassadors
'Influencers' may be the buzzword that you hear time and time again when it comes to public relations tactics. But taking a wider approach to influencer marketing can be more beneficial for B2B companies.
How? By building up a bank of brand ambassadors.
A brand ambassador is anyone who is repeatedly in the spotlight on behalf of your business. For a B2B business, that's more likely to include spokespeople from your senior management team, employee advocates, micro-influencers and high-profile individuals with an interest in what you do.
It's likely that they will represent your business in different ways, depending on their role and their relationship with you. For example:
Your employee advocate scheme may focus on social media sharing

Micro influencers may create social posts, blogs and videos about how they use your products of services

Spokespeople from your start-up will gives talks about your company at events or make comments in the press

High profile individuals may mention your brand in their speeches or thought leadership pieces
Be strategic about how you layer up the output of your different types of brand ambassadors to get maximum exposure across the board.
Don't be afraid to partner with other businesses
Winning strategies to improve your public relations don't all have to be carried out in isolation. Consider the power of joining forces with other businesses to gain access to one another's audiences.
The key here is to find other start-ups that share your values and appeal to similar – but different – audiences. Look for companies where there's overlap and where you can both add value to one another but avoid working with direct competitors.
There are loads of examples of brand partnerships in the B2C world. The collaboration between natural paint company Little Greene and the National Trust is a great one.
Little Greene's 'Green' paint collection is inspired by research into National Trust houses and gardens, and a donation from each sale is made to the trust.
For B2B companies, partnerships might involve joining forces to co-launch a research report or to co-host an event or webinar. This webinar, co-hosted by Ahrefs and Buffer, is a good example of two companies with complimentary but not competing subject areas.
They can draw on one another's expertise to offer a more comprehensive package and reach a wider audience as a result.
Do everything digitally [h3]
Are you still only sending out press releases by email? More and more organisations are adopting the idea of issuing social press releases. This simply involves sending out information via social media that's easy to share, linkable and rich in multimedia.
Creating linkable, multimedia assets is important if you're looking for winning PR strategies. Journalists cited this as a 'must-have' inclusion in press releases in Cision's 2021 State of the Media survey.
Cision also analysed the levels of engagement for press releases distributed through its network. It found that press releases containing multimedia elements had higher levels of engagement compared to text-only:
Press releases with one image had two times the engagement

Including one video had three times the engagement

Multiple images resulted in six times the engagement
Develop your niche [h3]
Having a niche subject matter that your start-up is known for helps to set you apart from your competitors. If you can find your niche and execute it well, you'll soon become the go-to people to talk about it in the press.
Sometimes you find your niche organically by being asked to talk about similar subjects at events, for examples.
But you might need to a bit more digging to find it. If that's the case, be strategic. Research the biggest stories that have broken in your sector in the past year. Analyse the industry comments to see what the press wants and where you could add value.
Use your analytics tools too:
What are the most popular search terms being used to find your website?

What internal search terms are being used in your site search?

What are people asking your customer services teams?
The answers to these questions will help you identify the main customer problems that your business is solving. Build up blog content and thought leadership pieces on these topics. Run webinars and conduct research that can be launched as a report.
These strategies will help improve your public relations, increasing coverage and search results for your chosen topics.