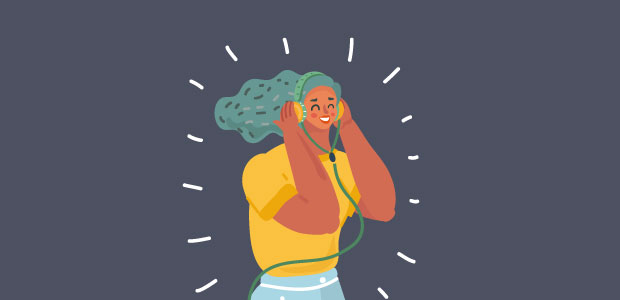 Don't believe the hype
Virginie Berger, previously employed at Microsoft and MySpace, knows the music tech industry better than most.
Virginie Berger has had a colourful career. Beginning in 2000 as a Junior Partnership Manager with Microsoft, Berger was there was MSN became 'a thing' - at a time, Berger remembers, when Bill Gates 'did not believe in the internet'. From Microsoft, Berger moved on to work with NRG, France's biggest radio station as Content Director. 
Then in 2007 she became the Marketing and Content Director for MySpace France: "It was the beginning of artists using the internet for visibility. We were very naive with the internet and thought we could change the world." Berger said even though MySpace is now a 'has-been', without it we wouldn't have Spotify or SoundCloud, it paved the way. Within her role she was responsible for building partnerships with festivals, building artist hype and working with record labels. 
After MySpace shut down, Berger started her own blog 'www.dontbelievethehype.fr' in which she talked all things music tech and direct-to-fan marketing - now of course, using the internet to distribute and monetise music is worldwide. 
After a publisher commissioned Berger as a result of her blog to write a book, startups began to approach her. So Berger worked for an agency that worked with music tech startups for three to six months to help them progress, leaving Berger frustrated that she couldn't do more for them. 
True Berger-style, she took the next step and became a Venture Capitalist and worked for LeanSquare. However, even this had its limitations. With her expertise in the music tech market and her extensive knowledge of music rights, Berger felt that she couldn't sufficiently help the startups she worked with through LeanSquare - she needed to launch her own fund. And she has. Through her agency DBTH, she is building a €60m VC fund called DBTH Capital Ventures.
With all this expertise, Berger gave us three trends to watch out for in music tech startups. The first is rights technology, so that artists can receive royalties in real time using blockchain. Second, automated tools and services for artists, such as Pulse, the guitar augmentation hardware developed by music tech startup Tonik - and also data analytics software. Berger's last trend is music education through Artificial Intelligence (AI), which she believes will be used in other verticals, for example medicine, for music to be used as therapy for those suffering with Alzheimer's disease.