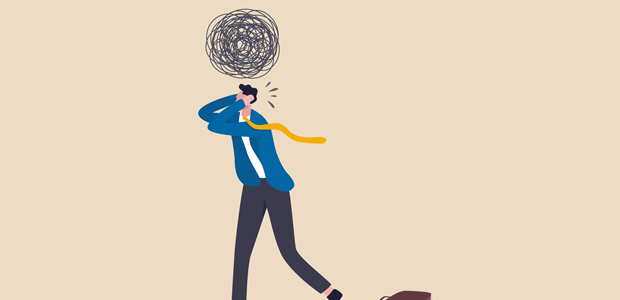 Cost of living & burnout are flight risks
Research released by all-in-one HR, benefits and payroll platform Employment Hero has found that British small businesses are facing a rocky road ahead as only 40% of employees feel fairly paid for their work and over half of the workforce have a work-life balance that is average or poor.
The research, which surveyed over 2,000 employees in February, also found that employees are 75% more likely to be loyal to an employer if they rated their employer's commitment to wellbeing as good. This could save major turnover costs and make all the difference to a growing company.
Cost of living crisis bites at work
●      More than half of employees (51%) would like more guidance from their employer on retirement and pensions, and 29% would like more guidance on savings
●       Women are 14% more likely to disagree they are paid fairly paid, compared to men who are 12% more likely to agree
●      Gen Z were 26% more likely to say their pay is above average, while those aged 55-64 years are 17% more likely to say their pay is below average
●      One in five (21%) have lost motivation at work due to financial stress
Employees are calling on employers to provide additional support through paying bonuses and overtime (41%). 14% would like additional pension contributions and 13% subsidised health insurance. Gen Z are interested in receiving salary flexibility and investments, and are 51% more likely to want a financial wellness officer at work.
Burnout and poor productivity are impacting employee mental health
●      Employees with poor productivity are 187%more likely to feel a poor sense of work-life balance
●      Women are six per cent more likely to feel burnt out, whilst employees aged 35-44 years old are 27% more likely
●      55% say their work-life balance was average or poor over the three months of November – February
●      Non-remote workers are 32% more likely to state their work-life balance is poor compared to remote workers who are 22% more likely to rate it as good
Commenting Ben Thompson, CEO, Employment Hero, said: "The rising cost of living and inflation is having a massive impact on our day-to-day lives and the ability for businesses to stay afloat. The good news for employers is that they have the power to support employee wellness which can make a big difference in attracting and retaining talent. Employees are looking more to their employer to help them navigate the cost-of-living crisis. While inflation busting pay rises may not be an option for all companies, businesses can support employees by providing a range of advice and guidance, as well as being more flexible with pay, bonuses and how people work."
Employees question the next stage of their career
We are less focused on our careers, despite having generally positive sentiments around our workplaces.
●      51% of 18–24-year-olds feel negative impacts of the Covid-19 pandemic in terms of their careers
●      72% of employees believe that their workplace accepts them for who they are
●      59% of workers feel valued and appreciated for the work that they do
Employers can improve career health by creating a flexible development and coaching strategy, strongly articulating the company's mission and values, rewarding and recognising employees for great work, and setting clear and achievable goals.
Ben Thompson concludes: "Protecting your employees from burnout and fostering a sense of balance will see a boost of productivity, just be mindful that remote working can make mental health discussions harder, so there is an increased chance that mental health disorders can be harder to recognise and may go unnoticed. Employers will need to be proactive in finding new strategies to support distributed teams. Recognising the red flags of an employee who is struggling, keeping up with regular communication, and providing mental health tools will be essential."