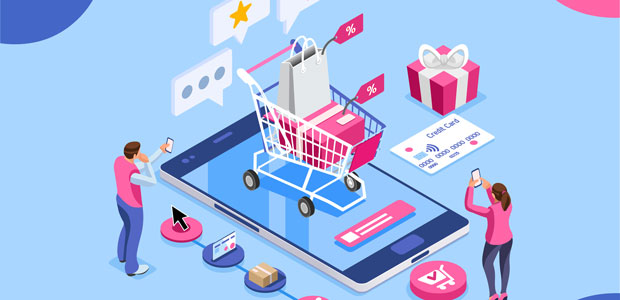 5 Black Friday marketing strategies
The festive season is just around the corner, and many retailers are gearing up for the most important date in their calendar - Black Friday.
Despite initially spanning just one day, it's now widely recognised that the Black Friday spans more than just one day, with businesses launching 'Black November' campaigns to capitalise on consumer excitement across the entire month.
Research shows that 82% of Brits will be the same or more engaged in Black Friday and Christmas promotions this year compared to 2020. Businesses need to prepare as UK consumers are expected to spend £200bn in 2021 and an average of up to £339 per person during the Black Friday - Cyber Monday weekend. 
For businesses wanting to capitalise on this shopping momentum, time is of the essence. Traditionally, the focus is on major retailers, with smaller companies under pressure to ensure their Black Friday and festive sales strategies are on top form to win consumer attention.
To help retail businesses, James Bosley, Marketing Manager at TextAnywhere has collated five tips for retailers wanting to prepare for a successful November, and festive period more:
Start campaigns early 
For most businesses, seasonal promotions will already be in motion. Amazon has already launched some of its Black Friday deals with 70% of beauty items, fashion, toys and electronics. Major highstreet retailers like Boots, Argos, and Go Outdoors have also kicked off early promotions. 
By starting early, retailers can get ahead of the competition and take advantage of the increase in consumer spending across the whole of November. It's not just festive excitement driving consumer spending this year; consumers are concerned about supply chain issues. A recent study found that 45% of shoppers will complete their Christmas shopping one week earlier than previous years, 50% aim to finish shopping by 12th December, and 25% as early as 30th November.
Optimise your online experience
One of the key benefits of eCommerce is that it went some way levelling the playing field for smaller retailers against high street giants. Building and maintaining an online presence is much more accessible than a large store in a busy city centre. It also gives smaller retailers access to a much larger audience. Research suggests that 84% of Black Friday shoppers will be making purchases online this year, which means it's crucial to get the online experience right. 
As a result of the pandemic, 66% of shoppers are now more likely to shop with independent retailers. While, to some extent, this was driven by a restriction in travel and a desire to re-engage with local communities, consumers are still looking for convenience and 60% trust recommendations from independent shopkeepers. So, Small businesses shouldn't neglect their online offering, a robust website can yield great rewards. 
A well-built website and smooth online experience can help:
Improve the credibility of your brand

Increase customer reach

Market to new customers more cost-effectively
Deliver value, not just discounts 
It's easy to think that festive sales are all about discounts, but consumer behaviour has changed over the past two years. Value isn't always linked to price. UK consumers are now much more conscious of a need to support their local high streets, 75% say they feel a personal sense of loss when a small business closes in their community, and 39% state they shop small to contribute to their local community.
While small retailers might struggle to meet the massive discounts offered by their more established competitors, they can still provide value. Convenience is king, particularly around the festive season, where consumers are under pressure to buy an extensive list of gifts for a diverse range of friends, family, and colleagues. Creating one-stop shopping guides or spotlight gift ideas for Mums, Dads, brothers, and sisters can help make life easier for your customers.
Play on emotion
It's easy to default to 'urgency' in your Black Friday campaigns, but research shows that consumers engage less with messages that contain words like 'hurry' or 'time is running out.' Instead, try to pull on alternative emotions:
Challenge: "Are you ready?" and "Prepare yourself"

Intimacy: Suggest familiarity or imply an existing relationship between the brand and consumer 

Encourage: "Go for it," "Treat yourself," and "Almost there"

Fear of loss: "Don't miss out" and "Don't let it slip"

Fascination: "You have to try this!"
Broaden your horizons
On average, consumers in the UK are bombarded with between 6,000 and 10,000 ads or sponsored messages daily, even outside of the festive season. As the adoption of digital technologies becomes widespread and a core part of the communication strategy for businesses of all sizes, the battle of engagement intensifies.
Using multiple channels with a clear and consistent message can substantially improve campaign engagement and conversion. Research from Smart Insights found that sending a text message to follow up on an email can improve open rates by as much as 20-30%.
There are multiple ways companies can leverage Black Friday to generate new business and increase spending across existing customers. For independent stores and small businesses, it's critical to think outside the box and not get lost or intimidated by the noise of bigger retailers. Plan ahead, check your brand's online health, and add value.