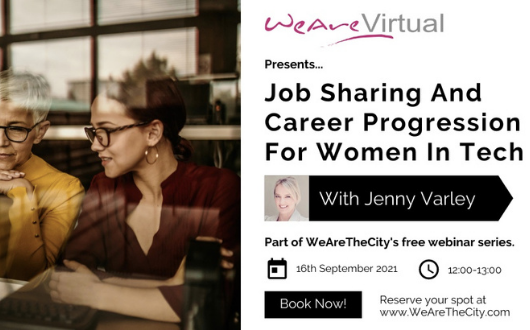 Job sharing and career progression for women in tech
Host:
WeAreVirtual / WeAreTheCity
Date

Thursday,16 Sep

Location

Time

12:00 PM

Price
In this webinar, Jenny Varley, Founder of Flink, will talk all things job sharing and will share tips on how to implement it in the workplace
We'll explore:
What is job sharing and how can it be transformative?
What are the barriers to job sharing?
The power of pairs – where to find a potential partner.
How can we unlock value – personal and for the business – through the power of pairs?
Setting up for success – as employee and manger.