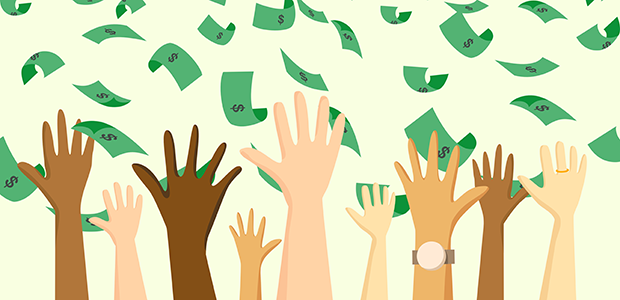 Young startups from London Business School raise $9.4m from global backers
A smart walking cane, a marketplace that connects giant retailers to local producers, a climate impact platform, and a firm ridding AI of bias are among the startups that have gone to raise venture funds following their participation in the inaugural cohort of London Business School's The Entrepreneurship Lab. 
The Entrepreneurship Lab (TEL), launched in 2021, is a three month long programme that brings together research teams from universities with mentors from LBS' MBA programme. During the past year alone, four alumni of the programme's first cohort have gone on to raise a total of $9.4 million from leading investors including Sequoia, Fuel Ventures, Nesta Impact Investments and Susa Ventures. 
These startups include:
Greenspark

– An impact-as-a-service platform based out of London, Greenspark helps businesses across all sectors better understand and take climate-friendly actions, such as planting trees or offsetting carbon emissions. Following its involvement in the TEL programme, Greenspark raised $1m in a Seed round led by Fuel Ventures, with support from Pitchdrive, 1818 Venture Capital, Zone2Boost, Great Stuff Ventures, QC-Ventures and the Boost Fund, joining their previous investors, Anthemis, BBVA and Perivoli Innovations..

Powered by People

– Headquartered in Nairobi, Powered by People is an online B2B marketplace that connects global buyers – such as Ikea, William Sonoma and Cost Plus World Market – to creative manufacturing and handmade producers across Africa, Latin America and Asia. It recently raised $5m in seed funding while participating in TEL. The Seed funding round was led by Susa Ventures and Golden Ventures, with participation from a number of investors including Flexport Ventures and J Ventures.  

Synativ Technologies – London's Synativ Technologies creates synthetic data that can be used to make computer vision AI more efficient, accurate and without bias. Synativ Technologies secured a $1 million pre-Seed fund from Sequoia Capital and was among an exclusive group of startups selected for the highly competitive Sequoia's Arc accelerator programme.

WeWALK – the London-based smart mobility platform for the visually impaired has raised $2.4 million from Nesta Impact Investments, KHP Ventures and APY Ventures to develop its products and expand across new global markets. WeWALK creates mobility tools for visually impaired people, built and informed by people who use them. The startup's first product is a patented smart cane and companion app which allows people with visual impairments to have full and equal participation in everyday life. WeWALK also received a £1.7 million R&D project grant from Innovate UK to develop products and services in partnership with Imperial College London and the Royal National Institute of Blind People (RNIB) as part of UKRI's Healthy Ageing Challenge. 
The TEL programme is an initiative supported by the London Business School's Institute of Entrepreneurship and Private Capital. Uniquely, it gives startups unique access to support from top investors, academics and experts across Europe in areas such as business development, go-to-market strategy, and fundraising. VCs working with the programme include Hearst Ventures, Notion Capital, Octopus Ventures, QED Ventures, Siemens Energy Ventures, Zinc, Genuine Capital, and LTV Capital.
Over a three-month period, young startups are matched with investors and experts from some of the top  VC companies in the UK to help develop the business while working full-time with LBS' graduate students to bring relevant expertise and experience. During this time the students help the participating companies develop their business models, carry out market research, and hone their pitch to investors. During the final session, all participating ventures get a chance to make an investment pitch to a large panel of investors.
Not only is the initiative  free to apply to, but TEL doesn't take any equity in the startups that complete the programme. It is instead aimed at helping to increase access, diversity and impact by encouraging the next generation of entrepreneurs, and give back to the wider ecosystem.  
Keyvan Vakili, Associate Professor of Strategy and Entrepreneurship at LBS and the faculty lead of The Entrepreneurship Lab, said: "The teams at Greenspark, Powered by People, Synativ Technologies and WeWALK are exactly the success stories we always dreamed of when we decided to start The Entrepreneurship Lab. They took full advantage of the insight and expertise of some of the UK's leading investors and worked closely with a dedicated group of our students to hone an incredible pitch. Their innovative tech solutions are having a great impact on the people and businesses they help across the globe and we can't wait to see where their businesses go next."