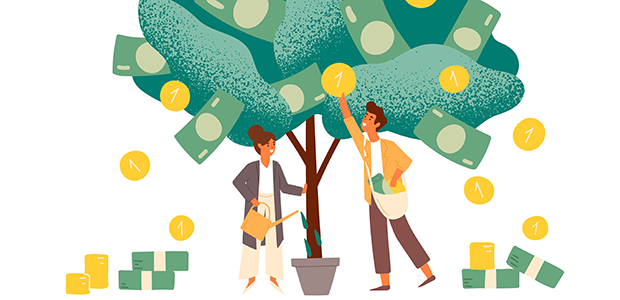 WondaPay announces launch of review-based payment solution platform
Paytech company  WondaPay, has announced the launch of a payment solution platform for freelancers. Devised to help protect freelancers against delayed and lost revenue, and to help them build stronger working relationships with their clients, the FCA-regulated service with bank-level security acts as a financial intermediary between freelancers and their clients.
Centred around holding an already-agreed deposit, WondaPay's review-based solution releases the payment when work has been completed, meaning neither party is left out of pocket.
With freelancers spending an average of 20 days per year chasing late payments, and 43% of them having experienced the need to write off a project because payment has not been forthcoming, WondaPay seeks to fill a very real gap in the market. Not only helping to ensure that freelancers get paid for their current work, but creating transparency with a mutual review system.
WondaPay's review system is based on a fixed set of criteria which automatically ranks both parties, creating a community of trusted freelancers and payers who can do business with confidence.
Without the fall back of a guaranteed salary, managing payment is one of the most stressful aspects of work for most freelancers. Among the least protected groups within the British workforce, there are around 4.3 million freelancers in the UK as of July 2021, contributing in the region of £145bn to the UK economy. But without support in securing their income, it can be difficult for freelancers to survive. With many facing serious cash-flow concerns, leading to anxiety, impacting mental health, and even the prospect of being forced away from their dream jobs simply because clients have failed to work to agreed terms. 
WondaPay seeks to remedy that problem. Removing the awkwardness of establishing a contract between freelancers and the businesses commissioning their services, while helping to protect both parties from any issues that may arise in the future. WondaPay has customisable contracts as well as dispute solution functions, allowing businesses to secure the services they need, and freelancers to be paid for the work they do. 
JJ Rathour, CEO and Founder of WondaPay commented: "The freelance community makes a significant contribution to the UK economy, and a growing number of small businesses are becoming increasingly reliant on their services. But payment issues are a common problem. 
"WondaPay is there to protect everyone's interests. Helping businesses to find the right freelancers to work with. And freeing freelancers from the stress of chasing missed payments. With a significantly lower commission rate than typical freelance referral platforms, our aim is to provide all parties with the best of both worlds."