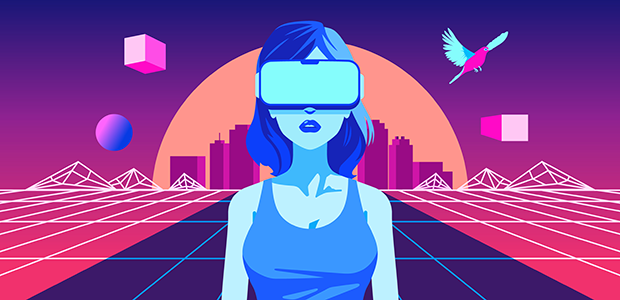 Women in tech: does mentorship matter?
It's no secret that the tech sector has a problem with gender representation. A joint report by Accenture and Girls Who Code suggests the drop-out rate for women in tech is as high as 50%.
By the age of 35 almost half of the women in tech careers will leave compared to around 20% in other professions. This overwhelming underrepresentation of women in tech coincides with a global war on tech talent. According to recent figures from Forrester the tech industry is set to achieve 6.5% growth in 2021 and 2022. There is an increasing need to diversify the talent pipeline to fulfil the growth potential. Mentorship has the potential to attract and retain more future female tech talent to ultimately beat the war on talent. 
Mentorship matters
While there are many routes to closing the gender gap in tech, capitalising on small wins like mentorship, advocacy and sponsorship is something everyone in the tech industry can do to make a tangible difference. A study in the US found that mentoring programmes boosted minority representation at management levels from 9 to 24%. The research also found they dramatically improved promotion and retention rates for minorities and women from 15% to 38%, compared with non-mentored employees.
A recent white paper titled Tech's Leading Women spoke to 36 of the UK tech sector's most prominent female leaders and asked them what had helped them to achieve success was mentoring. Although they came from a wide range of backgrounds and disciplines the one thing almost all of them had in common was mentoring. Some had more formal experiences than others but the effect of being mentored was near-universal. This highlights how mentoring in different forms has the potential to improve retention in the tech sector. 
Being both a mentee and a mentor at various points throughout my career has allowed me to see the benefits of mentoring firsthand. One of my mentees recently said to me "before meeting you I didn't know what a career in operations could look like and now I can now envisage an exciting and tangible path my professional life could follow". This shows how mentoring can exist outside of a structured pathway through smaller conversations like these that provide practical help such as industry insight. 
Getting mentorship right 
Sometimes we think of mentoring as an ongoing, once a month formal scheme when really it can take many different forms. Short-term informal mentorships may take the form of advocating for someone, helping them to make a meaningful connection or passing on their CV. These informal acts of mentoring provide a tangible outcome and can be really powerful. I wouldn't have been able to make the transition into tech without advocates and short term mentors who gave me practical help in the form of CV sharing and introductions. 
I remember going for lunch with a connection of a connection and asking 'how do you get into tech' to which he responded "you just need to keep networking as not all roles are advertised". I told him I had no one else left in my network - he was my last stop - and he sent my CV out which led to my first job in tech. The tech industry needs to rethink the way it views mentoring with a focus on actionable and tangible benefits that provide practical help to mentoring. Mentoring is something everyone in the tech industry should be actively working to get involved in and not viewed as a formal scheme where a select few bear responsibility. 
Why women in tech need mentorship that goes beyond good intentions
Mentoring plays a vital part in advancing careers across all professions but there is something about the nature of the tech industry that makes access to mentoring programmes even more important. The speed of development is so rapid which means that mentoring takes on a unique role. As a participant in the government White Paper said: "it's not about knowing everything; technology moves too quickly for that, but it's about feeling secure enough to ask questions, even if you suspect you're the only one in the room that doesn't know the answer." Mentoring is a way of building confidence, making relevant contacts to network with, having a sounding board and being exposed to different ways of thinking. These skills are vital in an industry set to grow by 50% over the upcoming years - rapid learning and the ability to overcome mistakes are key to accelerated growth. 
Make a difference
The key takeaway here is that to make a difference you don't need to be a forever mentor. As you move through your career, think about what you can do to be an active mentor to advocate for others.