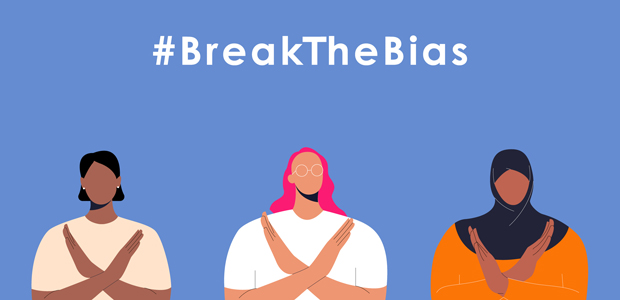 Women may have to work harder to get in the door
This female-founded startup is on a mission to revolutionise venues across the globe using data and AI. As co-founder, Tanuvi Ethunandan, described it: "Our aim is to be the 'Waze' for people management in venues and cities."
The startup aims to reduce people congestion as its technology communicates when an area is busy and can disperse large crowds to quieter areas. It gathers data insight to shape venues and "is committed to supporting sustainable tourism".
Tanuvi met her co-founder, Erin Morris, on a launchpad incubator programme at Falmouth University. They conceived their startup as part of the programme and went forth to obtain funding. They raised £250k in their seed round with the help of angel investment.
Due to the GPS aspect of their business, they also received funding from aerospace-related companies. They were even listed on European Space Agency's (ESA) Top 50 Startups.
Personal history
I asked Tanuvi if she had a technical background and she responded: "If I'd known how much I would be involved in tech I would have loved to have done something with it. I did economics at the University of Cambridge and became a chartered accountant."
She continued: "The motivation to start a business came from working hard for someone else and thinking, 'let me try and do it myself'. I wanted to create a culture around me where people could grow with a company."
Despite not starting her career in tech, Tanuvi told me that once she entered this industry she did a short course with HTML and CSS and became better acquainted with the technical jargon she found herself surrounded by.
Lack of representation
In terms of adversity, Tanuvi identified the lack of representation as an integral problem. "We've been to a lot of pitching events and it's very noticeable in the room that we're the only female-founded company. It's not representative of the population when we're the only all-female-founded team.
"That being said," Tanuvi interjected, "the community we've spoken to has been very supportive. No one has ever said 'Oh you're a woman, we won't invest.' But I think it's getting access to this network, maybe we have to work a little harder to get in the door."
However, Tanuvi argued that once through the door, perhaps being a woman becomes an advantage because you do stand out from both a diversity and gender balance. From her experience in the South West, she feels that being a woman has been "positively received".
Positive discrimination
I asked Tanuvi what she thought about gender quotas and positive discrimination. She responded: "I wonder: Will gender quotas put woman who are really capable into a checkbox exercise and actually diminish the hard work they've done and ought to have recognised.
"On the flip side, I think that having an open conversation and re-evaluating [company] boards and senior management is a positive thing. Therefore, positive discrimination is a really good thing when used effectively."
Tanuvi hopes to see a shift away from gender quotas as it is important to celebrate a person on their individual strengths and credibility. She believes that gender quotas may be a good way to start the conversation on inequality and address problem but with time she'd like it to disappear.
Team diversity
The DataDuopoly team consists of a mixture of genders. Tanuvi noted that their first hire was a woman for the role of sales and marketing lead, but their developing team is all male. She believes the team to be an even fifty-fifty split. She said: "It's quite a diverse mix of opinions which is fantastic for us because it means we get different viewpoints. I think that enables us to operate a bit more agile and response to things more effectively than everything thinking and looking the same way."
Tanuvi encourages aspiring entrepreneurs and budding startups to give it a try, whether they have a tech background themselves or not. She said: "I think the tech sector isn't just made up of people who've one computer science, it's not just developers. Organisations are made up of sales people, financial people and everyone managing those people.
"My advice would be do what you love, and see how you can apply it to whatever sector you find interesting. You're probably much better at it than forcing yourself into something you don't want to do."