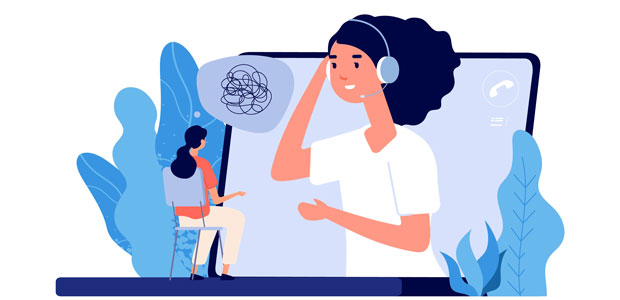 Will the mental health of UK managers experience a post-COVID recovery?
There is no denying the far-reaching impacts of COVID-19 on the UK economy. The pandemic has tested the resolve of even the most robust firms, causing enormous upheaval and unpredictable market conditions. As such, many UK businesses were forced to rely on Government support schemes to stay afloat.
Despite such Government support providing a vital lifeline for businesses, the job security of many employees was still called into question - the Office of Budget Responsibility has forecast unemployment rising to 6.5% by the end of 2021. This will inevitably cause a great deal of stress and anxiety for many Britons.
As such, companies have sought to help employees maintain good mental health throughout the pandemic; from organising virtual socials to help people combat loneliness due to remote working to hosting regular company-wide meetings to allow teams to voice concerns about the health of the business
Such steps have certainly helped many employees to overcome the mental health challenges presented by the pandemic. That said, we can't overlook the fact that those in leadership roles have also been affected by COVID-related stress. Indeed, a recent survey of over 900 UK managers, commissioned by NerdWallet revealed that the majority (54%) have found the previous twelve months the most stressful of their professional lives.
Evidently, this is a widespread issue amongst businesses. And it is one that must be urgently addressed.
The heart of the issue
COVID-19 has forced leaders to make difficult decisions about their team's careers and livelihoods, and these challenges are likely to be having a negative effect on their mental wellbeing.
It is evident that a significant number of management staff have felt increased pressure due to the economic reality facing their business, in addition to the struggle to maintain morale in their teams.
More than half (56%) of managers reported having to put at least one employee on furlough, while 44% were sadly forced to make at least one team member redundant. These decisions will of course strain relationships within a business and will apply a great deal of pressure on decision-makers as a result.
Interestingly, over two fifths (42%) admitted to having withheld information about the company's fortunes over the past year. This data reflects a culture of concentrating on the morale within teams and keeping staff relaxed and positive - but shows managers are risking their own wellbeing by shouldering the burden.
It is inevitable that an unprecedented economic shock would apply pressure to management in businesses, but the findings also highlight that these anxieties are bleeding into the social and family lives of managers. Businesses must do more to anticipate these core issues and provide effective support where it is needed.
The road ahead
With UK businesses set to return to drastically changed markets this summer, it has never been more important to make sure businesses are getting mental health support right.
Positively, NerdWallet's research discovered that more than one-third of UK managers (37%) had observed a decline in their behaviour and sought out professional help to remedy it - but this leaves a significant number identifying themselves as struggling with the pressure who are coping alone.
Indeed, some managers feel that they are unable to confide in loved ones about their stress. Indeed, the research highlighted that 52% of managers have seen their social relationships suffer as a direct result of the added professional stress brought on by COVID-19. Meanwhile, 49% reported feeling more isolated and lonelier.
Almost half (45%) admitted they had lost sleep over tough decisions during the pandemic, while a further 57% say it is difficult to even 'switch off' from work out of hours.
The question, therefore, is what steps can be taken to resolve the situation?
Businesses must take the lead
Businesses must therefore prioritise offering affirmative mental health support and resources to staff on all levels.
A positive first step would be ensuring adequate funding in place for staff. Such funding could be used to organise more diverse social interaction among teams is all that will be needed to keep employees connected and help 'step down' from work stress. In other circumstances, it could be used to help employees and managers access professional counselling services.
Businesses should also be conscious of working at home leading to an 'always-on' mentality. To combat this, companies should encourage with staff to strictly limit working hours or turn off their work devices past a certain time. Doing so would grant staff ample time to relax away from work.
Alternative measures, such as flexible working hours and offering managers and employees the opportunity to take 'mental health days' when they feel overwhelmed at work, would be equally positive.
Naturally, there is no one-size-fits-all approach to mental health; companies will need to have open lines of communication with management teams to ensure that they are offering the more effective methods of support to their teams.
Work-related mental health struggles are by no means a new issue, but one that COVID-19 has shone a bright light on. As such, it is crucial that businesses seek to invest in ensuring they can support all of their staff adequately, meaningfully and readily.