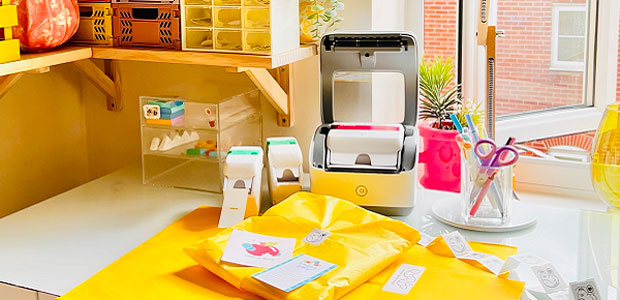 Why Your Startup Might Need a Tech Refresh (Yes, Already)
When you move into a brand-new house, you assume it will be years before you have to change a thing. You personally picked the floor plan, the finishes, the furniture, and the appliances to your liking after all – it's 'perfect.'
Similarly, when you build a brand-new business from the ground up, it's fair to think the processes and systems you put in place will be good to go for a while. You did your research, followed others' advice, applied best practices, and maybe even took some time to test different options to be confident in your decisions. Everything should work and feel as you want it to, right?
Unfortunately, that may not be the case.
The reality is that when the novelty of the newness wears off, you will inevitably realise that something needs refinement. That's why you should be fully prepared – possibly even budgeted – to make some changes right away. Once you get settled in and 'live' in the environment for a while, you'll see what's actually working for you and what could be better. And while you may not be able to edit a brick-and-mortar building very easily, you can change how you go about your day.
Take your business workflow. If your startup is seeing rapid growth, the hardware and software you thought would make it easy to manage your business in the beginning may now be a bottleneck. It may be lacking certain features or speed. For example, your desktop printer may not be able to generate labels at the rate you need to get the increasing number of orders shipped on time. Or you may realise that you can't print the specific type of shipping labels that carriers require to handle orders for business customers like yourself.
In both cases, something has to give – most likely your patience and ability to meet customer demand. I just hope that what gives is your willingness to accept the status quo as 'part of the growing pains' for startups. Technology is something you can change – and something that can change your life's trajectory as a small business owner if you accept that newness does not equate to perfection.
Just ask Emma of emmadoodlez fame.
When she saw another social media influencer going on about Zebra Technologies' new ZSB Series 4" label printer, she didn't quite understand what all the fuss was about. Aren't all label printers essentially the same? Though she wasn't in the market for a printer – her current one seemed to be working just fine – she was intrigued that an influencer believed a small desktop label printer to be game changing. Was this all just paid corporate hype? Curious to find out, Emma contacted a Zebra representative to see if she could try out the ZSB DP-14 printer for her small online shop. When they obliged, she was excited, but still skeptical and fully prepared to give her followers an honest review.
Little did she know her life was about to change – and not just because she would eventually be asked to serve as an official (paid) influencer for Zebra's full line of ZSB Series printers.
You don't always know what you're missing until you find it
If you're ever on Emma's Instagram account, you'll see the vibrant creator of 'cute stickers and prints' was stunned to learn that her original order shipping process, the one that felt 'perfect' before, could in fact get better just by switching to a different printer. Not a cool new smart device or automation system. A printer. I mean, when was the last time you saw any hype about a printer on the internet, television, or electronics store display? Twenty years ago? Depending on your age, maybe never. It's one of those things you know you need as a business owner to be able to get your products on the shelf or packaged and out the door for delivery to customers. But I doubt you've ever felt the need to scrutinise a printer's specs at the store other than confirming what type of ink you'll need to buy. If it powers on, connects to your mobile device or computer, prints what you need, and isn't too difficult to use, then all is good, right? Not if you're trying to get your startup onto solid ground without losing any traction you're gaining with customers.
Unless you're a software developer who does everything online, then a printer is essentially oxygen for your business. Without it, you won't be able to function in the most fundamental way. Think about it: how would you print the labels needed to ship orders if you don't have a fast, reliable way to print labels? I guess you could go down to the post office each time, but that doesn't seem very efficient. It's likely very expensive, too. And if you fail to get orders out the same day they came in because your current label printing process is lacking, then you may not be able to fulfill your promise of 'fast shipping.' Even a single day delay in getting the order packaged and properly labeled could lead to a two-to-three-day late arrival depending on where the weekend falls in the scheme of things. Or if your printer relies on ink and you run out and can't find a replacement cartridge, your e-commerce business might 'close' temporarily. Even being shut down for a few hours could drive customers to other shops, costing you sales.
I realise I'm harping on a lot on printers here, but the moral of the story is that if you use technology in any capacity to run your business, don't assume that the first technology devices or software you buy – whether for label printing, payment processing, inventory management, or sales management – will be 'perfect as is.'
No matter your trade, keep an open mind about what could work better for you, or at least make you feel better at the end of a long busy day. What could you change about your technology setup to feel less stressed, flustered or even stuck as you push hard to be a rockstar for your customers, your family and yourself?
Perhaps you'll realise that it's taking you 10 minutes to change the settings of your printer every time you want to switch between shipping labels and 'thank you' stickers for your packaging – and that you make that switch 10 times a day. Is this holding you back from making sales? Maybe not in a super obvious way (yet). But it is certainly slowing you down for 100 minutes a day. Imagine how many more products you could create or how many more orders you can process and ship if you had 100 extra minutes back in your day.
Build something even better tomorrow
We know time is money, and money talks. So, see what 'time' is telling you as you go about each task. Your ability to build a thriving business in this on-demand economy, even as a moonlighting entrepreneur, depends on your willingness to not accept anything as 'perfect'.
Just ask Emma.
Now that her shipping process has 'seriously improved,' she has more time to create the stickers and prints that make her so popular with her Etsy customers and social media followers. A quick switch of a single technology device – a printer, no less – gave her business and mental health a huge boost, even though she's technically going through the same motions of 'create, fulfill, ship.' She's still making quirky cool 'doodles,' listing them for sale online, and packaging up and shipping customer orders like she has since the day she opened her shop. Now, though, it's taking her fewer steps and less time to complete each motion, and that's leaving her with a much bigger smile on her face at the end of each day.
So, I challenge you to be like Emma, whether you're an artist, baker, software developer, service provider or franchisee.
Look at other printers (and mobile computers, barcode scanners, payment systems and software applications) as soon as you're done reading this article, even if you feel like your current technology setup is brand new and bound to be 'perfect.' Be sure that you truly do have the right technology in place for your environment now that you've lived in it for a while and put it through a real-world trial.
At the very least, look at social media and see what other entrepreneurs like Emma and you are doing to make the hard part – the startup and growth phase – much easier. Though you might find that you indeed have the right technology in place to keep up with customer demand, new opportunities, and personal obligations without burning yourself out, you might also learn the one thing you downplayed as important – a plug-and-play label printer, for example – may be the most important piece to your success and happiness as a business owner.
If you'd like to learn more about the Zebra ZSB Series 4" label printer that Emma is now using to manage her e-commerce shipping process, click here.