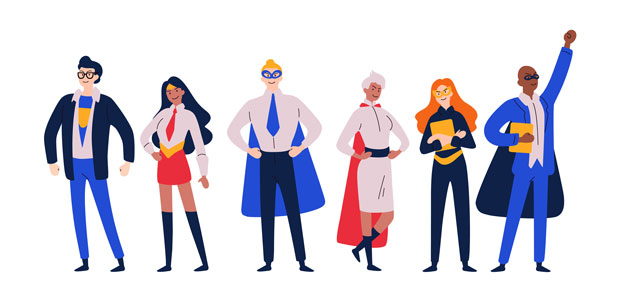 Why we need to put entrepreneurship on the school curriculum
This Saturday (21st August) is World Entrepreneurs' Day – a time for us to celebrate entrepreneurship, innovation and leadership across the globe. It's also an opportunity to put youth entrepreneurship centre stage.
Author: Sam Smith, CEO of finnCap
Supporting the next generation of entrepreneurs is both the right thing to do, and fundamental for the long-term growth of the British economy. Many of tomorrow's movers and shakers will be  teenagers now, literally building businesses from their bedrooms. There's no doubt that young people offer new perspectives on market opportunities and social issues that have led to some of the era-defining businesses of recent memory.
Research shows there's a strong entrepreneurial culture amongst many young people today. The Entrepreneurs Network found that 51% of Britain's young people (aged 14-25) have thought about starting a business. And on top of that, millennials and Generation Z were 183% more likely than baby boomers to have wanted to create a side business and were 50% more likely to have an idea they were passionate about bringing to market.
In a time of economic uncertainty, empowering this burgeoning entrepreneurial talent could be transformative. Smart, fearless thinking from the very youngest entrepreneurs – who often bring fierce ambition and much sought-after insight about their own age group – can boost British business and the economy.  We stand on the verge of profound and rapid technological advancements that will precipitate even greater change in business and employment – new skillsets and new outlooks for prosperity have arguably never had greater currency.
Yet despite this, young people face significant challenges when trying to set up their own business – from resources and funding to experience, and lack of support. I firmly believe that integrating the teaching of entrepreneurship into the school curriculum – for students at all levels – is the starting point. Fostering the skills of entrepreneurship, such as initiative, innovation, and creativity, can set young people from diverse backgrounds on the path to entrepreneurship early on. Critically, entrepreneurship education isn't just for would-be entrepreneurs.  Entrepreneurial skills are, in fact, vital life skills.  Confidence, curiosity, creativity, and innovative thinking, problem-solving and tenacity can all add value to the lives and futures of young people.
For those young people with no access to large support networks, or entrepreneur role-models, entrepreneurship education helps to create a fairer foundation for all and ensures no-one gets left behind. Every young person deserves an equal opportunity to unleash their entrepreneurial spirit, become value generators in the economy and fulfil their own ambitions.
Through finnCap's partnership with YourGamePlan, we are delivering free online training of entrepreneurship to over 700 schools across the UK. We've also partnered with YourGamePlan on the Side Hustle initiative – a nationwide search for all 14-18 year olds who are either already delivering a side hustle or have an amazing business idea – to find the UK's brightest young entrepreneurial talent.
The grand final takes place on Monday, when the 25 finalists will be invited to 'pitch' their amazing Side Hustle idea, Dragons' Den style. I've been blown away by the quality of the entries – the ideas, imagination, and innovation on display is testament to the enormous potential in our youth.  
It makes me hugely optimistic for the entrepreneurs of tomorrow – and more determined that every young person, regardless of their background, gets the opportunity to turn their entrepreneurial ambitions into reality. It's up to us as business leaders and fellow entrepreneurs to help make this happen, and inspire a new generation of thinkers, innovators and job creators.