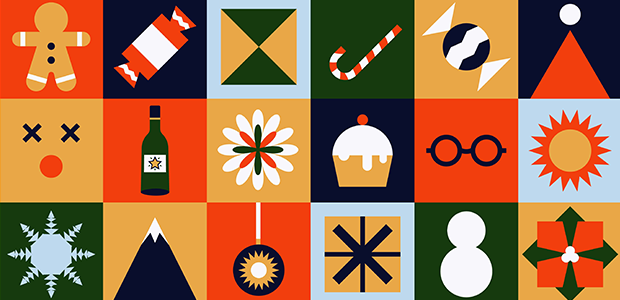 Why summer is the perfect time to kickstart Christmas PR
While summer 2023 hasn't officially begun, the prospect of Christmas appears distant. However, for product-based startups, the most significant time of the year for a successful festive season is just around the corner. For many startup brands, the final 6 weeks of the year account for approximately 50% of annual sales but the work to get there starts a lot earlier.
Christmas gift guides, which are compiled well in advance, play a vital role for product-based startups, and some of these crucial publications begin to compile ideas as early as July.
What is a Christmas gift guide?
Christmas gift guides are a curated collection of gift ideas and recommendations intended to help people find suitable presents for their loved ones.
A typical Christmas gift guide may include a variety of categories, such as gifts for him, gifts for her, gifts for kids, gifts for parents, gifts for friends, or even specific themes like tech gadgets, fashion accessories, home decor, or gourmet food items. Each category usually contains a list of suggested products along with descriptions, prices, and sometimes links to where the items can be purchased.
Gift guides aim to provide inspiration and make the shopping process easier for individuals who may be unsure about what to buy. They may highlight popular or trending items, unique and personalised gifts, or budget-friendly options. These guides can be found in various formats, including printed magazines, newspapers and online articles.
Why is Christmas so important for startup brands?
The UK press is renowned for producing comprehensive and captivating Christmas gift guides, making them the go-to resource for people seeking gift ideas. These guides cover a wide range of themes, allowing brands to be featured in publications that may not typically include their product category.
The editors compiling the gift guides will be actively looking for great products to fill their pages with - and if you're on their radar and in their inbox, you'll massively increase your chances of being featured.
Last year, we counted over 1300+ UK gift guides, consisting of 324 printed and 1000+ online guides. These guides collectively showcased over 29,000 products across a huge range of categories, with an impressive 57% of them sourced from small businesses and independent brands. The run up to Christmas provides small and independent brands with significantly more opportunities for coverage and exposure.
Use this time to research
If summer is a slower sales period for your brand, why not use the downtime to prepare for Christmas? Having a look through gift guides from previous years will give you a good understanding of the type of products the different publications tend to feature. Many printed gift guides are also published online, so there is a vast number of gift guides available to browse digitally and refer back to.
Whilst using this time to research, look at the following with your product in mind: What price point do they cover? What categories have they covered? Who is their readership? Familiarising yourself with these key pieces of information can help you decide which publications you will reach out to, and which may not be suitable for your product.
Many publications run gift guides across different themes. This presents extended opportunities to be featured in publications that wouldn't normally include your product category.
If you have a limited product range - don't worry! Use this time to think outside the box and what gifting categories your products can fit into. Tapping into various themes allows your brand to maximise its exposure and connect with a wider audience. Using your creativity when you pitch to the press goes a long way!
Be one step ahead
Make the most of the summer months by preparing your assets for the Christmas gift guides. Take this time as an opportunity to review and update any imagery of your Christmas products. Have you changed any of your packaging? Introduced a new product to the collection? Make sure you have this imagery updated too.
This time can also be spent carefully selecting your most press-worthy products, those that you think will best capture the attention of the Christmas press based on your research. By dedicating this time to prepare, you'll be fully equipped and ready to respond when sending out your pitches. By staying proactive and utilising this period effectively, you'll already be one step ahead, maximising your chances of Christmas gift guide success!
Christmas in July
Generally speaking, long-lead publications compile their gift guides from July until August. Short-lead publications start working on theirs from September and online and daily newspapers compile and publish theirs from October until December.
But why should you start thinking about Christmas now? Long-lead publications are typically on their Christmas content in the height of summer. Therefore, it is crucial to begin preparing and pitching your brand as soon as possible, to meet their deadlines. It is important to be aware of different publication's timelines and be persistent in meeting them because missing a deadline means missing out on a valuable opportunity for your brand.
As with any press space, the Christmas gift guides are competitive, however, compared to the regular press all year round, the number of opportunities increases significantly. There are hundreds of products that go into each Christmas gift guide. Remember that the press need your suggestions (and want to include independent brands and startups) to compile their gift guides.
Your product being positioned within a Christmas gift guide taps into the heightened shopping mindset of consumers at this time, which increases the likelihood of reaching a wider audience as well as increasing visibility and credibility. Overall, Christmas is a prime opportunity to establish your brand as a go-to destination for desirable gifts.
What not to do
You should be pitching to the Christmas press soon but don't waste hours of your time everyday hunting down the best people to contact at each publication. Instead, invest in your future brand and upcoming festive season by accessing a press database that does all of the research for you and streamlines your PR process to give you the most up-to-date and accurate Christmas contact information.