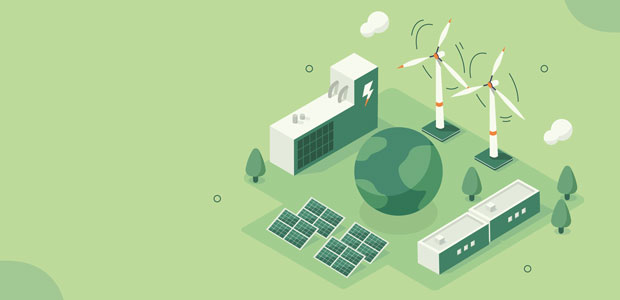 Why startups need to include ESG in their business
Environmental, social and governance (ESG) is hot on the agenda right now. Savvy startups are putting socially conscious activities at the centre of their work as more and more investors have ESG as a priority.
What is ESG?
They are a set of standards for a company that look at the environmental, social and governance aspects of the business.
The environmental part will look at how a company impacts on the world. This may include compliance with regulations, water usage, disposal of hazardous waste, toxic emissions, treatment of animals, and more.
The social aspect is all about relationships. Employees, stakeholders, supply chain businesses, and wider networks are all important to consider.
Governance covers how the company operates, including finance.
There's no doubt that the rise of ESG has permeated every industry. Investors have been putting their money where their beliefs are, and this has helped grow the importance of socially conscious actions within businesses.
Once your ESG framework is in place, it's important to tell your story and communicate your beliefs across your audiences. As a startup, you need to share your ESG policies and actions as soon as possible.
Make ESG a priority
ESG has hit the headlines recently with Innocent Drinks accused of greenwashing with a TV advert and a report that found oil companies' climate claims are greenwashing. It is now time for businesses to set up their ESG policies and put them into action.
Evaluate your carbon footprint. The Greenhouse Gas Protocol has a guide on how to understand your business's wider impact.
It breaks down your emissions into three parts:
Scope 1
These are direct emissions created by the business. These emissions can be fuel for cars, air-conditioning, any emissions created to make a product etc. 
Scope 2
These are indirect emissions caused by your company. So this can be emissions cerated by heating your offices for example. 
Scope 3
These are the hardest emissions to measure because these are the indirect emissions created due to your business activity. For example: 
waste (decomposing waste creates emissions)
emissions related to any goods or services purchased (including transporting them)
employees commuting to and from work
Once you understand what your emissions are, then set targets for net-zero goals. Then talk about them. Be loud in your actions and intentions, particularly if you're targeting millennials and Gen-Z-ers. According to RepTrak research, millennials are three times more interested in ESG than other generations.
Recent research analysing social media mentions and keywords also found that online conversations around social issues such as mental health, climate change and race relations are all on the rise; and are often intertwined.
Walk the ESG talk
Don't try to do everything at once. As a startup, you have plenty to do already! Break your actions down into what you can immediately do, what you can do in the mid-term and what is a long-term goal. For example, do you encourage employees to use public transport to get to work rather than driving? How about incentivising them to cycle or walk? Have you reduced waste in your office as a result of employees working from home? How about going further and avoiding printing unnecessarily?
Lay down the groundwork and see what works best for you. What does your strategy look like?
Now you have plans and actions, it's time to tell your story to your employees, stakeholders, partners and wider network. Use your policies to build brand awareness and trust in your startup.
Clearly define your target audiences.
Understand the pain points and issues of stakeholders, potential investors and employees.
Establish what is expected of you from your audiences.
Each audience will need to see and hear different messages from you with regards to your commitment and work around ESG.
Create your narrative
ESG is now part of your startup. Tell the story as part of your brand awareness work and business objectives and outputs. Show your audiences what ESG looks like in your startup and your supply chain.
Honesty goes a long way
As a startup, you will be constantly trialling things to see what works and what doesn't. Share this with your audiences. They are following your highs and lows. You audiences are invested in how you are performing. This creates trust in your startup.
Showcase your ESG work
There is a growing understanding of ESG and its wider role in business. Audiences want the transparency to see how ESG projects fare. Take the lead as interest grows in ESG and become a thought leader in your industry.
Work with your employees to share your ESG story
People are most influenced by other people. And your employees are the best way to tell your story. They are micro-influencers in their own right and will have their own audiences who are interested in what they have to say. Help them to share your story and narrative with their followers.
Publish content on other websites
Outreach is an essential part of building your brand's awareness. Share your story and project with the wider world and post information on other websites, such as guest blogs. This will share you profile with new and engaged audiences and increase trust in what you are doing.
Engage your audiences with email
Emails are a great way to increase trust and build relationships with your contacts, so important as a startup! Use email as another touchpoint to tell your network about your work.
Social media is the place to engage directly with your audiences
The amount of time spent on social media has increased over the last two years, along with the amount of time spent online generally. And it's set to increase. People go to social media to find out information and engage with influencers. They want to talk directly to brands and influencers. Social media is set to increase in importance as more people turn to platforms to find information that they need.
Create a resource hub of content
Become a thought leader by developing content for your website that has useful and relevant information. A content hub will provide them with key information to make decisions on important aspects of their business. You can include your ESG journey and useful information around ESG here.
Communicating ESG effectively
Weave ESG content into your brand awareness and boost your business's profile. ESG is a popular topic and stakeholder and investors consider ESG to be of paramount importance.
Ensure you tell your ESG story in the right way for your audiences and expect to see better results.