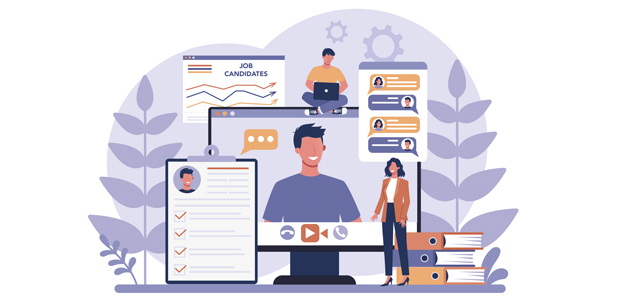 Why Startups and Apprentices are a Perfect Match
In the UK alone, there are hundreds of thousands of new businesses opened up each year, and it's a number that's only getting bigger. Whether your startup is based around technology, products or services, these businesses represent a massive part of the UK industry. With the rapid growth and an increasingly tech-savvy approach to getting things done, startups in the UK are the perfect fit for the growing number of apprentices. Here are just some of the main reasons why startups and apprentices are the perfect fit for one another.
The Option to Train from Scratch
Many startups prefer to hire employees that they can train in the ways of the business from the get-go. When you're starting a new business, it's important to hire employees who can understand how you do things from the start and hit the ground running without any bad habits that they've picked up from previous employment. While your startup might need some employees who have previous experience in the industry, apprentices are great because they are like a blank canvas. You can tailor their training to your business needs from the start.
Lower Costs
Many startups are out to get the best results while saving as much money as possible, and the good news is that hiring apprentices can help you with doing just that. The majority of UK startups are eligible for significant financial assistance to both hire and train apprentices. You can learn more about hiring apprentices and what's involved in terms of financial support at employinganapprentice.com who have broken down all the information you need in easy to follow guides. Their funding page for employers is particularly useful if you want to know the current options available.
Employees Who Can Grow with Your Business
One of the best things about apprentices is that most of them are just at the start of their career, and they're willing to learn and grow with your business. Taking on apprentices at the start means that you have employees who are well-suited to rising through the ranks, growing with your business and supporting it. And, employees like apprentices who are offered the training and resources that they need to do their job well and improve their career outlook are more likely to display higher career satisfaction and more loyalty to your company, which can boost employee retention in your startup.
Cover Organisational Skills Gaps
If you notice that there is a skills gap within your organisation, hiring apprentices is the best way to close the gap. From manufacturing to marketing or SaaS, if there's something lacking in your organisation, apprentices present the perfect opportunity to find somebody who will work for you while learning these skills in a way that is tailored to your company and its needs. Apprenticeships are designed to ensure that your employees have the skills that they need for success. Instead of spending time searching for skilled candidates in an industry where they might be difficult to find, training an apprentice means you've got ready-made professionals right there.
Hiring apprentices is the perfect fit for startups. Not only do they provide a range of benefits to fledgeling businesses, but startups are often a fantastic environment for apprentices to learn and grow.